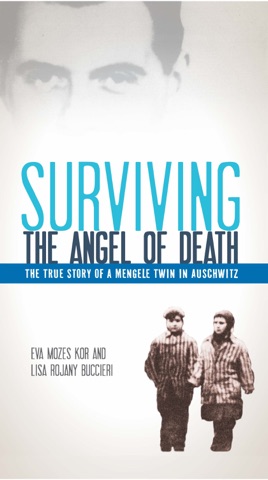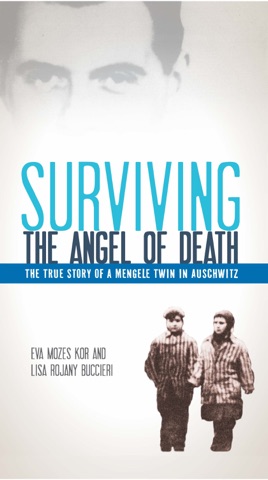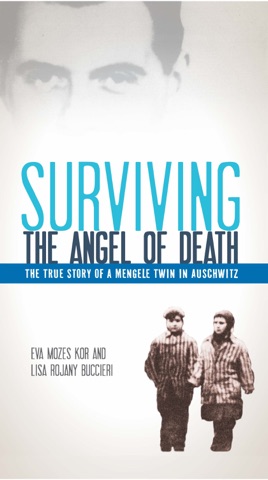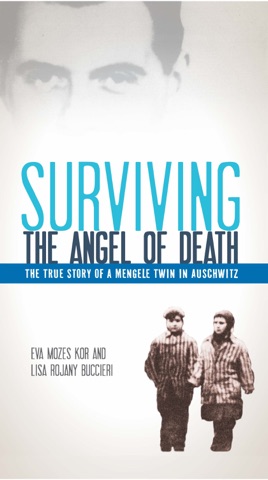 Surviving the Angel of Death
The True Story of a Mengele Twin in Auschwitz
Publisher Description
Eva Mozes Kor was just ten years old when she arrived in Auschwitz. While her parents and two older sisters were taken to the gas chambers, she and her twin, Miriam, were herded into the care of the man known as the Angel of Death, Dr. Josef Mengele. Subjected to sadistic medical experiments, she was forced to fight daily for her and her twin's survival. In this incredible true story written for young adults, readers learn of a child's endurance and survival in the face of truly extraordinary evil.

The book also includes an epilogue on Eva's recovery from this experience and her remarkable decision to publicly forgive the Nazis. Through her museum and her lectures, she has dedicated her life to giving testimony on the Holocaust, providing a message of hope for people who have suffered, and working for causes of human rights and peace.
WOW
Such a powerful book and an even more powerful woman, author, and survivor.
Mrs. Eva Mozes Kor changed my life for the better.
I am a 13 year old Middle School Honors student. I met Mrs. Eva Mozes Kor, her story is not like any other. She is a strong person. There are no words to describe the pain she endured nor the power of her forgiveness. By reading this book it makes the reader have a brighter outlook on life; it makes the reader realize how great life truly is.
Mrs. Eva Mozes Kor helped me try and forgive family members that I am still mad at since the 3rd grade.
Read this life changing book, and learn how to love and forgive. Forgiveness is NOT easy, but it does not mean we should not try.

(This book deserves more than 5 stars).
Captivating
Loved every page,what a strong person &powerful story. This needs to be heard & shared. Thank you Eva for having the guts & determined will to tell your story.
More Books by Eva Mozes Kor & Lisa Rojany Buccieri
See All