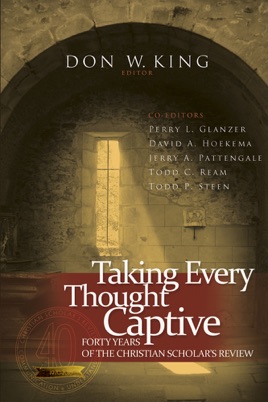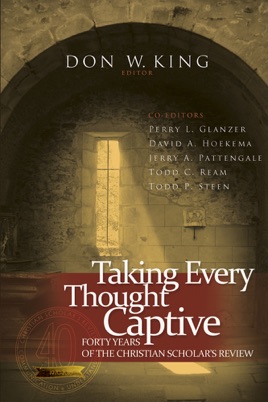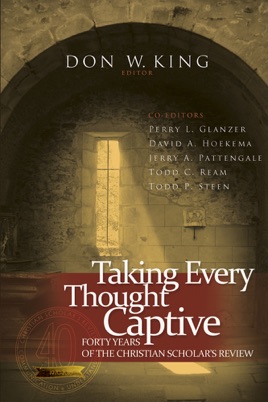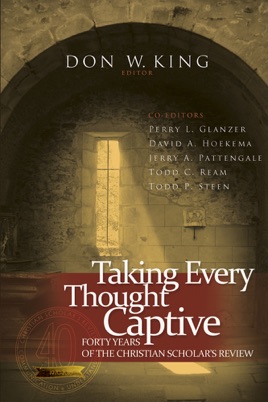 Taking Every Thought Captive
Forty Years of the Christian Scholar's Review
Publisher Description
"Taking Every Thought Captive" celebrates forty years of the Christian Scholar's Review by collecting a representation of the best scholarship to appear in its pages from inception in 1970 through 2010.

Over its forty years of publication, CSR has had two main objectives: "the integration of Christian faith and learning on both the intra- and inter-disciplinary levels" and "to provide a forum for the discussion of the theoretical issues of Christian higher education." The twenty-four articles gathered in this anniversary collection reflect both of these objectives. As a whole, this collection witnesses to the rigors of the intellectual enterprise found within the pages of CSR and affirms an ongoing commitment to support, enhance, and promote Christian scholarship.

Contributors include: Carl F. H. Henry, Arthur F. Holmes, George Marsden, Mary Stewart Van Leeuwen, Stanley Hauerwas, Richard J. Mouw, Mark A. Noll, Dallas Willard, Elizabeth Newman, Roger Lundin, Nancy Ammerman, Nicholas Wolterstorff, and fifteen others.