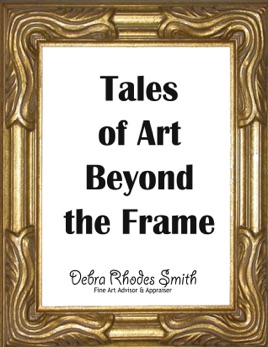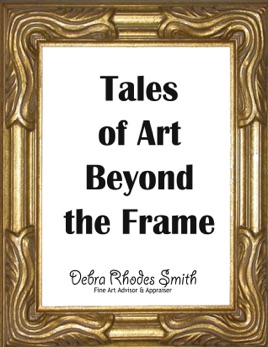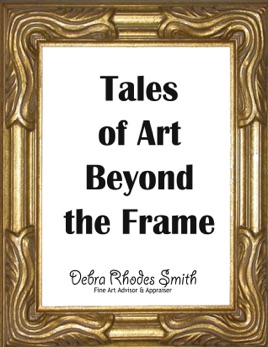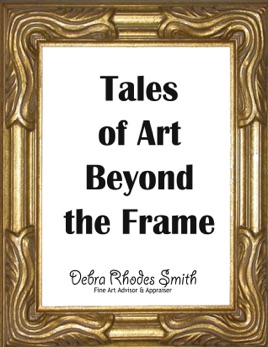 Tales of Art Beyond the Frame
Publisher Description
A memoir of anecdotes relating to things that happened along the way to a savvy gal while running a 42 year career as a Fine Art Advisor and Appraiser. How a Monet painting at auction shocked the audience at Sotheby's; what seemed like a simple case for an appraisal turned into a  case involving the FBI, IRS and Insurance Commissioner; a presentation in Miami evolved into a day of living challenges and how Mr. Right was discovered while compiling a major corporate collection, these are just  a few of the "Tales" told. All tales are true, witty, poignant, intelligent, informative, sophisticated, and a fresh perspective of the often mysterious world of art. 

Debra Rhodes Smith is the owner and operator of Debra Rhodes Fine Art Services since 1981. Graduate of Alfred University with a BS in Business Administration, minor in Fine Art, 1975.Continuing Education, New York University Fine Art Appraisal Studies Program, 1991. Member of the Appraisers Association of America, USPAP compliant. Debra has worked on countless corporate art collections, private collections and four and five star hotel properties world wide. She started her career while residing in the National Arts Club on Gramercy Park in New York City. Debra currently lives in Pinehurst, NC. with her husband Bill and their Bedlington Terrier Felix. Thanks to the Internet she continues to work with her clients wherever they may be.
Tales of Art Beyond The Frame
This is a poignant, real-life account of the trials and tribulations of finding one's niche in a career that is replete with individuals who have idiosyncratic tastes and evanescent budgets. The hurdles faced by the author as she addressed the questions of "what do you want to do with your life" and "how do you do it" are just as relevant today as they were 30 years ago. The frustrations and humor of events that don't always go as exactly as planned and the patience and ingenuity to deal with them are enduring lessons.

This is an easy and fun read and is highly recommended.