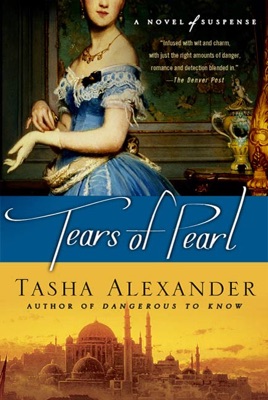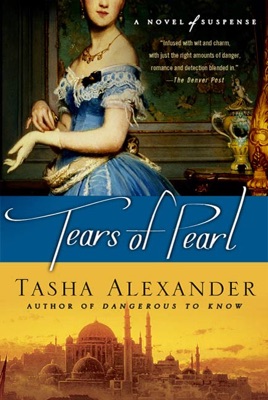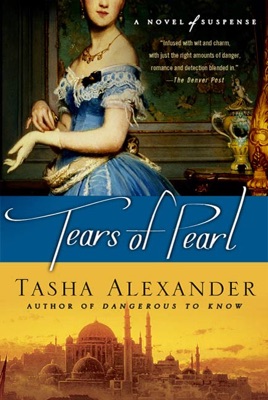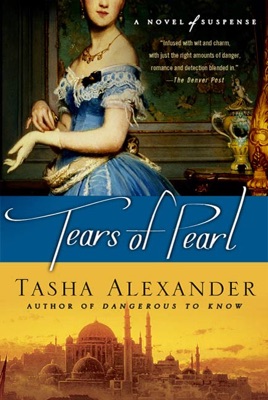 Tears of Pearl
A Novel of Suspense
Publisher Description
Set amid the beauty and decadence of the Ottoman Empire, Lady Emily's latest adventure is full of intrigue, treachery, and romance.

Looking forward to the joys of connubial bliss, newlyweds Lady Emily and Colin Hargreaves, diplomats of the British Empire, set out toward Turkey for an exotic honeymoon. But on their first night in the city, a harem girl is found murdered, strangled in the courtyard of the Sultan's lavish Topkapi Palace. Sir Richard St. Clare, an Englishman who works at the embassy in Constantinople, is present and recognizes the girl as his own daughter who was kidnapped twenty years earlier. Emily and Colin promise the heartbroken father that they'll find her killer, but as the investigation gains speed, they find that appearance can be deceiving—especially within the confines of the seraglio

As a woman, Emily is given access to the forbidden world of the harem and quickly discovers that its mysterious, sheltered walls offer no protection from a ruthless murderer. As the number of victims grows, Emily must rely on her own sharp wis in a heart-stopping finale if she is to stop a killer bend on exacting vengeance no matter how many innocent lives he leaves in his wake.
PUBLISHERS WEEKLY
In Alexander's lackluster fourth Lady Emily historical (after A Fatal Waltz), Emily and her new husband, British intelligence agent Colin Hargreaves, are honeymooning in Constantinople when a half-English harem girl is murdered. After Colin is charged with the investigation, the British crown reluctantly allows Emily to handle questioning within the harem. Emily follows the clues much farther afield, exploring the tangled histories of the victim's diplomat father from whom she was abducted many years before, her troubled archeologist brother and sultans both current and deposed. The author deftly handles the exotic setting and a subplot in which Emily worries she may be pregnant, but a lack of tension and a number of implausibilities, starting with the ease with which a Western woman can play detective in despotic, late 19th-century Constantinople, make this a relatively weak entry. Hopefully, Emily will recover her usual sparkle once the newlyweds return to more familiar ground. Author tour.
Tears of pearl
Interesting book and topic. Reads well.
More Books by Tasha Alexander
See All