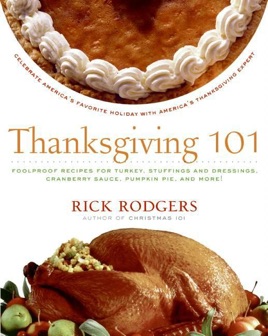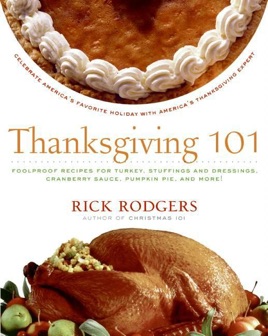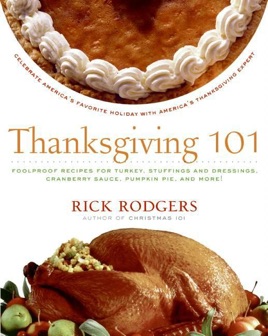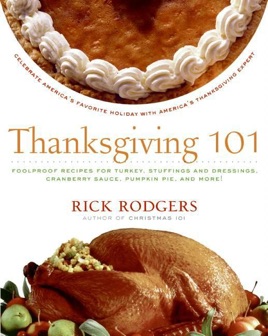 Thanksgiving 101
Celebrate America's Favorite Holiday with America's Thanksgiving Expert
Publisher Description
Every fourth Thursday of November, Americans open their homes to friends and families. But when was the last time most of us made dinner for such a big crowd? With Thanksgiving 101 by your side, preparing for the holiday will be a pleasure. With step-by-step instructions for classic Thanksgiving dishes, as well as new twists on old favorites, this book will become gravy-stained in its first outing. Whether you're looking for new ways to cook turkey; traditional trimmings, chutneys, or chowders; a vegetarian entrée; or fresh ideas for regional classics, including Cajun-or Italian-inspired tastes, Thanksgiving 101 serves up a delicious education for novice and experienced cooks alike. And cooks will turn to these dishes all year long whenever they are throwing a big party.

With foolproof recipes, detailed menu timetables, and down-to-earth advice, Thanksgiving 101 is the holiday cook's best friend.
PUBLISHERS WEEKLY
In his briskly informative, humorous fashion, Rodgers tells you Everything You've Always Wanted to Know About Cooking Thanksgiving Dinner but Were Too Harassed to Ask. A Thanksgiving specialist--he's the author of The Turkey Cookbook and teaches Thanksgiving 101 classes--Rodgers has developed and refined over 150 recipes, surefire cooking methods and detailed timetables to help the anxious host and hostess master all aspects of the national feast. Whether unmolding the cranberry mold, serving up lively vegetables (Not Your Grandmother's Succotash), baking Buttermilk Biscuits, mastering do-ahead gravy, mashing lump-free potatoes or roasting a bird--10 different ways--Rodgers reassures the cook in the kitchen. Along the way, he gives some snazzy twists to the basics, e.g., "Tamale" Stuffing with Pork, Chiles and Raisins, Scalloped Yams with Praline Topping, and Pumpkin-Walnut Roulade with Ginger Filling. Menus, informative essays on ingredients, a complete q&a section on turkey, great pies and inspiring leftovers (tacos to Tetrazzini) complete the confidence-building course.