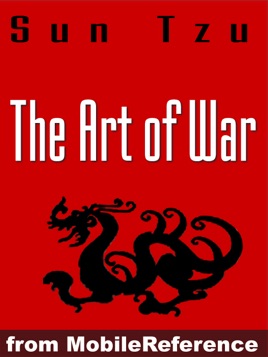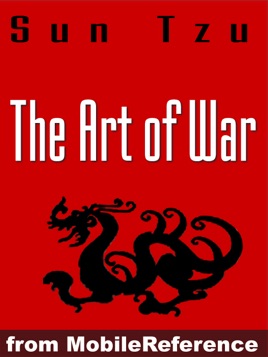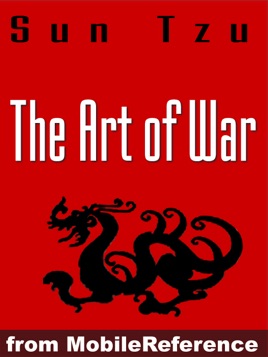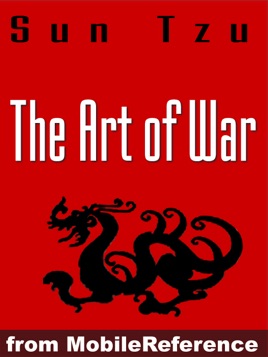 The Art of War and other Laws of Power
Publisher Description
Translated from the Chinese by Lionel
Giles

The Art of War is a Chinese military treatise that was written by Sun Tzu in
the 6th century BC, during the Spring and Autumn period. Composed of 13
chapters, each of which is devoted to one aspect of warfare, it is said to be
the definitive work on military strategies and tactics of its time, and still
one of the basic texts.

-- Excerpted from Wikipedia, the free encyclopedia.

TABLE OF CONTENTS:

List of Works:
1. The Art of War by Sun Tzu: a Chinese military treatise
written during the 6th century BC
2. The Thirty-Six Strategies: a collection
of 36 Chinese proverbs
3. The 48 Laws of Power: excerption from the book The
48 Laws of Power by Robert Greene

Appendix:
1. Introduction to The Art of War
2. Biography of Sun Tzu

3. Lionel Giles: Introduction to and Analysis of The Art of War
4.
Analysis of The Thirty-Six Strategies

Features

Complete edition includes ALL chapters: "Laying Plans", "Waging War",
"Attack by Stratagem", "Tactical Dispositions", "Energy", "Weak Points &
Strong", "Maneuvering", "Variation in Tactics", "The Army on the March",
"Terrain", "The Nine Situations", "The Attack by Fire", and "The Use of Spies".
Includes introduction to and analysis of The Art of War by Lionel Giles.
Includes the modern analysis of the book.
Navigate easily to any book from Table of Contents or search for the words
or phrases.
Great for Philosophy Enthusiasts
I really enjoy reading philosophy books. This is one of the essential readings for anyone interested in broadening their philosophical horizons. I loved how MobileReference included related works for those interested in reading works similar to The Art of War. The Chinese Proverbs were a great gem.
Much better than the Gutenberg version!
Get this one it has clickable table of contents, and two other powerful books