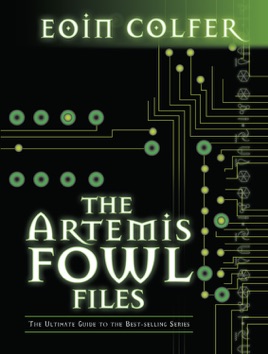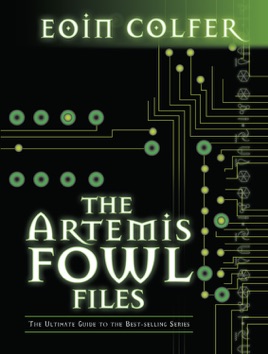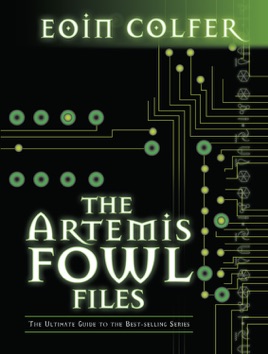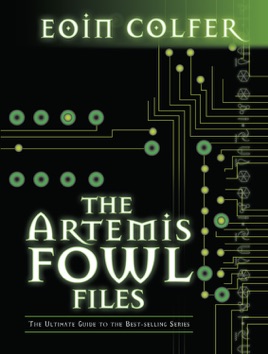 The Artemis Fowl Files
The Ultimate Guide to the Best-selling Series
Publisher Description
The Artemis Fowl Files is comprised of two original stories: "LEPrecon": the story of Fairy Police Captain Holly Short's move from Traffic to Recon following her initiation into the Fairy Police; and "The Seventh Dwarf", featuring Mulch, Butler, and Artemis himself.
PUBLISHERS WEEKLY
The paper-over-board The Artemis Fowl Files supplements Eoin Colfer's bestselling series, taking readers back to Holly Short's early days in the agency, where she works in Traffic and helps Captain Root defeat his villainous brother, Turnball. "The Seventh Dwarf" details LEPrecon's pursuit of Mulch Diggums and Artemis Fowl, who seek the Fei Fei Tiara. Sandwiched between the stories are pages describing Fairy Code and the Gnommish alphabet, interviews (including Colfer), a crossword and more. .
Pretty good!
It's a good book, and the exclusive stories are great. However, the spelling and punctuation was flawed ( missing spaces, nonexistent periods, etc.) and I wish that they would fix it.
The Artemis Fowl Files
If you want explanations re: some characters then this book is important. It's beautifully illustrated too as an additional bonus
Great Filler Book
Loved the mini-stories, and the interviews. Another great title in the series, even though it is a short mini-book.