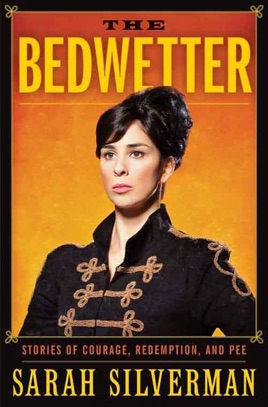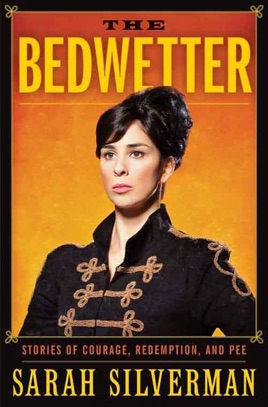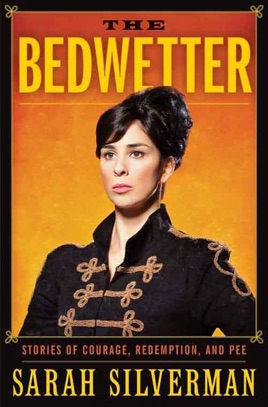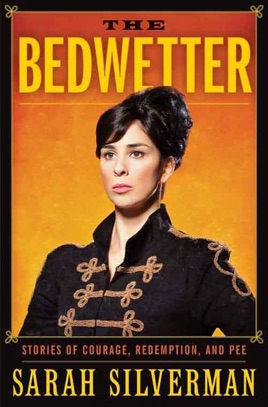 The Bedwetter
Stories of Courage, Redemption, and Pee
Publisher Description
From the outrageously filthy and oddly innocent comedienne and star of the powerful 2015 film I Smile Back Sarah Silverman comes a memoir—her first book—that is at once shockingly personal, surprisingly poignant, and still pee-in-your-pants funny. If you like Sarah's television show The Sarah Silverman Program, or memoirs such as Chelsea Handler's Are You There Vodka? It's Me Chelsea and Artie Lange's Too Fat to Fish, you'll love The Bedwetter.
PUBLISHERS WEEKLY
Demonstrating that her penchant for swearing began at an early age, comedian Silverman begins her hilarious memoir by describing how, at age three, she gleefully responded to her grandmother's offer of brownies with "shove 'em up your ass." Growing up in New Hampshire ("where cows are well done and Jews are rare"), Silverman naturally gravitated toward performing and moved to New York, where she attended and eventually dropped out of New York University to pursue a standup comedy career. Mixing show business moments (she wrote for Saturday Night Live for one season, but none of her sketches made it past dress rehearsal) with stories of her childhood and adolescence (punctuated by a persistent bedwetting problem), Silverman never shies away from poking fun at her own expense. Though she's best known for sexually explicit jokes, Silverman is able to address more serious subjects in the book without losing her edge, particularly her teenage struggle with depression and that her often abrasive public persona allowed her to "say what I didn't mean, even preach the opposite of what I believed.... It was a funny way of being sincere." 8-page color insert.
Leave out the poltics
Ehh, the first half of the book is pretty funny, but then she seems to run out of steam as things go on, and it starts to get really boring. I enjoyed the stories of her growing up and the way that her tv series came about, laughed out loud a few times even..!

However, throughout the book, she starts sneaking in a few things about her political beliefs here and there... eventually resulting in her fawning over Obama and how wonderful he is, etc.. Bah! Just ruins the tone of the book and takes away from the funny stuff.
Short But Sweet... Kind Of, It Is Dirty, but still Sweet...
This will be extremely brief, if you know who she is and enjoy her humour then read this! If you do not know her and are not turned off by "Jew Humour" read this!

This is the abridged life story of a gorgeous and gifted humorist letting no horror story go untold if a laugh can be gleaned from her misery. Love it!