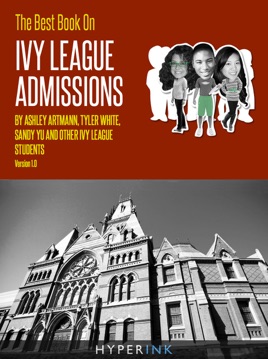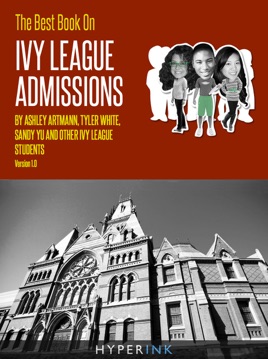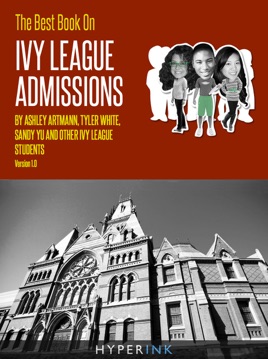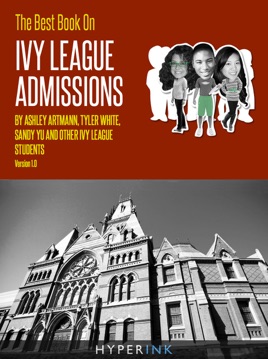 The Best Book On Ivy League Admissions
Publisher Description
Our Ivy League Students Share Tips & Strategies That Will Get You Into Your Dream School!

 

We know exactly how you feel. We've been through the grueling and stressful admissions process. As successful Ivy League applicants, we have the insider tips and strategiesthat take the guesswork out of college applications.

 

Where you go to college will affect the rest of your life. If you're going to invest 4 years of your life and $200,000 on your education, you'll want to attend elite schools like Harvard or Stanford. However, most of the admissions guides you'll find offer advice that's too general, outdated, and oftentimes completely ineffective.

 

Our strategies worked for us, and they'll definitely work for you. We each come from different educational backgrounds, so you can find admissions strategies that relate specifically to you.

 

With the right advice, the Ivy League is yours for the taking.

 


HERE'S JUST A FEW OF THE THINGS YOU'LL LEARN!


The 5 unspoken questions that admissions officers want answered in your application
How taking the right community college courses can help you get into top schools
The 3 critical strategies for getting into Harvard with a low GPA
Best kept secrets on scoring 2400s, 36s, and 5s!
The 4 steps you need to take to get great recommendation letters
AP or IB? The truth behind which program admissions officers value the most
The 3 most important extracurriculars and how the Ivies rank them
How to break into the Ivy League as a transfer student
3 little known things your guidance counselor can do to increase your acceptance chances




MEET SOME OF OUR AUTHORS

 

TYLER WHITE

 

Tyler is a sophomore at Stanford University in California. He is currently pursuing a degree in Symbolic Systems with an honors concentration in Ethics and Society. 

 

AYA INAMORI

 

Aya is a senior at Stanford University. She applied there as an international student from Tokyo. 

From the Inside Flap

CHAPTER OUTLINE 


CHAPTER 1: ADMISSIONS COMMITTEES


What Admissions Committees Are Saying About Your Application
Why The Harvard Admissions Committee Values Passion Above All Else

CHAPTER 2: ADMISSIONS ESSAYS


Writing The Perfect Admissions Essay
How To Show Leadership, Sentence By Sentence
Writing Your Admissions Essay: The Big "So What?"

CHAPTER 3: ADMIT WEEKEND


Making The Most Of Your Admit Weekend
The 6 Qualities To Look For In A School At Admit Weekend

CHAPTER 4: ADVANCED PLACEMENT


IB Vs. AP - 5 Key Differences
Which Advanced Program Do Colleges Love The Most?

CHAPTER 5: CAMPUS VISITS


How To Maximize Your Campus Visits
Strategies For Getting The Real Story From Students You Meet

Our Insider's Guide contains these and 14 other chapters!