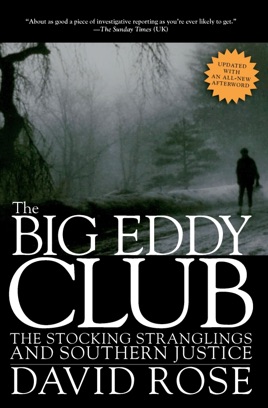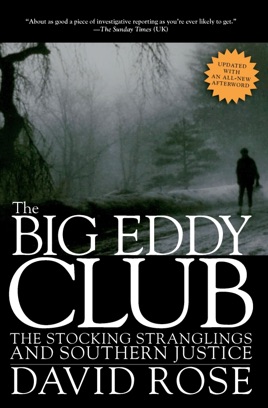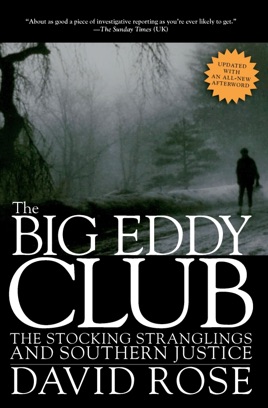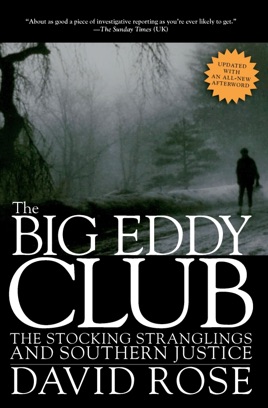 The Big Eddy Club
The Stocking Stranglings and Southern Justice
Publisher Description
Over eight bloody months in the mid-1970s, a serial rapist and murderer terrorized Columbus, Georgia, killing seven affluent, elderly white women by strangling them in their beds. In 1986, eight years after the last murder, an African American, Carlton Gary, was convicted for these crimes and sentenced to death. Though to this day many in the city doubt his guilt, he remains on death row.

Award-winning reporter David Rose has followed this case for a decade, in an investigation that led him to, among other places, The Big Eddy Club—an all-white, private, members-only club in Columbus, frequented by the town's most prominent judges and lawyers…as well as most of the seven murdered women. In this setting, Rose brings to light the city's bloodstained history of racism, lynching, and unsolved, politically motivated murder.

Framed by the tale of two lynchings—one illegally carried out at the start of the last century, and the other carried out with legal due process at the end of it, The Big Eddy Club is a gripping, revealing drama, full of evocatively drawn characters, insidious institutions, and the extraordinary connections that bind past and present. The book is also a compelling, accessible, and timely exploration of race and criminal justice, not only in the context of the South, but in the whole of the United States, as it addresses the widespread corruption of due process as a tool of racial oppression.
PUBLISHERS WEEKLY
This ineptly titled tome is an engrossing blend of true crime, legal drama and acute expos of racial antagonism. Vanity Fair contributing editor Rose (Guant namo: The War on Human Rights) examines the brutal rape-murders of seven older white women in Columbus, Ga., in 1977 1978. In the mid-'80s, the police charged Carlton Gary, a charismatic black ladies' man with a long rap sheet; Gary was convicted and sentenced to die. Rose (who, controversially, agreed to turn over new findings to the defense in exchange for their cooperation) presents a riveting case that Gary, still on death row, may be innocent. Police and prosecutors, he contends, may have lied to the jury and withheld possibly exculpatory evidence from Gary's attorneys, whose defense of their indigent client was hamstrung by the judge's refusal to give them funds. Later, Gary's appeals were hobbled by procedural rules; the legal "technicalities" decried on cop shows, the author argues, more often railroad than protect defendants. Rose sets the story against Columbus's history of racial oppression and biased justice, comparing Gary's prosecution to the lynchings of yesteryear. The author harps unconvincingly on the "Southern rape complex" and insinuates more than he demonstrates about the role of Columbus's Big Eddy Club of white movers and shakers. Still, Rose presents a compelling indictment of justice gone awry. Photos.