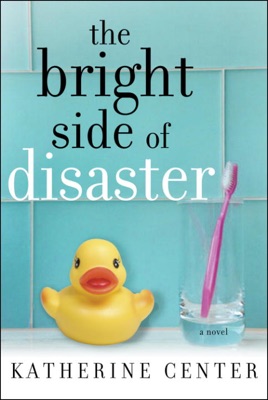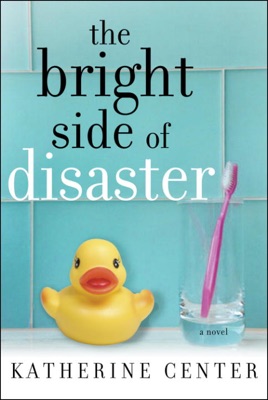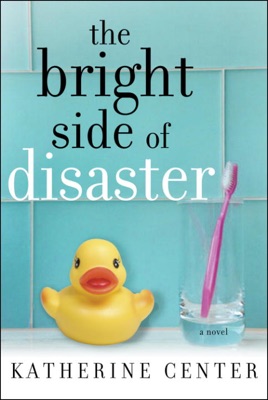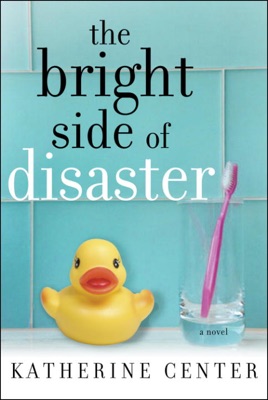 The Bright Side of Disaster
A Novel
Publisher Description
Sometimes the worst thing that can happen is exactly what you've been waiting for.

"Novels as polished and mature as The Bright Side of Disaster just don't come along very often from first-time novelists or, for that matter, from those with much longer résumés. . . . This story of a youthful-but-optimistic single mom rings bittersweet and utterly authentic."—The Dallas Morning News 

Very pregnant and not quite married, Jenny Harris doesn't mind that she and her live-in fiancé, Dean, accidentally started their family a little earlier than planned. But Dean is acting distant, and the night he runs out for cigarettes and doesn't come back, he demotes himself from future husband to sperm donor. And the very next day, Jenny goes into labor.

In the months that follow, Jenny plunges into a life she never anticipated: single motherhood. At least with the sleep deprivation, sore boobs, and fits of crying (both hers and the baby's), there's not much time to dwell on her broken heart. And things are looking up: Jenny learns how to do everything one-handed, makes friends in a mommy group, and even gets to know a handsome, helpful neighbor. But Dean is never far from Jenny's thoughts or, it turns out, her doorstep, and in the end she must choose between the old life she thought she wanted and the new life she's been lucky to find.

Praise for The Bright Side of Disaster

"Beautifully penned and truly memorable . . . a heartwarming and deeply emotional debut."—BookPage

"The Bright Side of Disaster is a treat of a book. It is so warm, so smart, so touching, so wise–and, despite its poignancy, you read the whole thing with a laugh in your throat."—Anna Maxted, author of A Tale of Two Sisters

"A funny and poignant novel about love, motherhood and men . . . elevates the subject matter beyond the realm of 'mommy lit.' "—Houston Chronicle
PUBLISHERS WEEKLY
First-time novelist Center nails ornery and opinionated Texas women in this uneven tale of survival of the hardly fit. "It's not how you wanted it, but it's how it is," jilted and pregnant Jenny Harris is advised by her long-divorced mom. "Much of mothering is that way." Jenny's rock and roll wannabe fianc Dean Murphy ditches her for a woman who died before he had the chance to sleep with her. ("I don't feel the same about you anymore. It's not my fault," he writes in his I'm-outta-here note.) Jenny has little time to nurse the heartbreak; baby Maxie is born the next day, and all Jenny's plans implode. What pulls Jenny through new mom hell is a network of bright, fearless women who thrive despite the bumbling men around them: Jenny's feisty mom with the "big Texas personality," blunt best friend Meredith and single-mom Claudia prove single women needn't be lonely, pathetic or poor. Yet this gaggle of sharp and funny supergals mostly falls apart when it comes to men. There's a rogue's gallery of thinly drawn louts, and from the rabble rises Jenny's dreamboat neighbor John Gardner, a pediatric nephrologist on sabbatical. Dean, of course, reappears, presenting Jenny with a not-difficult dilemma. Center's debut is fast-moving and pleasantly diverting, thanks to sharp dialogue and a narrative that's heavier on the sass than the diaper rash.
Boring and just pathetic read
Skip this terrible book...
More Books by Katherine Center
See All