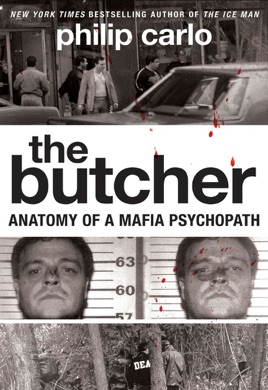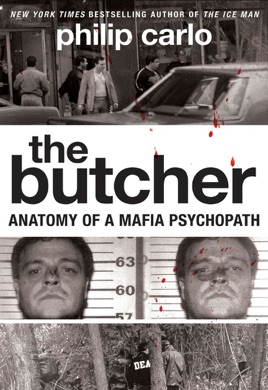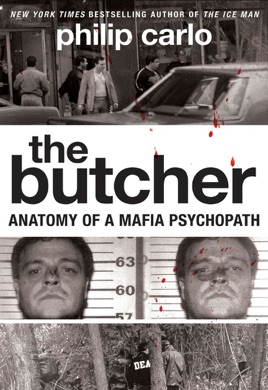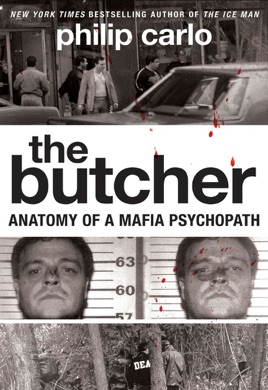 The Butcher
Anatomy of a Mafia Psychopath
Publisher Description
The New York Times bestselling author of Gaspipe and The Ice Man, Phillip Carlo returns with a hair-raising portrait of arguably the most depraved psychopath in the history of the Mafia, mob enforcer Tommy "Karate" Pitera. The Butcher tells the riveting true story of a hit man who loved his work too much—a maniac believed responsible for more than sixty remarkably brutal murders—whom even organized crime's most cold-blooded assassins feared. Another riveting journey into the darkest corners of the underworld, Carlo's The Butcher is destined to be a true crime classic alongside Wiseguys by Nicholas Pileggi and Underboss by Peter Maas.
PUBLISHERS WEEKLY
A veteran chronicler of the mafiosi, Carlo (The Ice Man) turns his attention to Tommy Karate Pitera, a brutal capo in the Bonanno crime family who allegedly killed 60 people. Carlo traces the rise of Pitera, born in 1954 into a modest Brooklyn family, to an honored place with the Bonannos, whose reputation for widespread drug peddling and bloody rubouts struck fear in their rivals. After spending two years in Japan, Pitera returned home with mastery in martial arts, efficiency in killing and a love for drama, often dressing as a rabbi, a woman or in other wacky disguises to score a hit. The other fascinating character of this gangster saga is Jim Hunt, a tough DEA officer, who assembles a dragnet of smart methods, snitches and turncoats, and snares Pitera and his crew after several savage murders. Carlo's scalding depiction of this mob mad man is enhanced by 16 unpublished photos not seen by PW, but apparently so gruesome Carlo feels compelled to warn readers in an author's note.
The butcher
It was a very good book. I was roommates with tommy in butner north Carolina at the medical hospital. Tommy still keeps the oath of omertà will not talk about anything of the mafia
Carlo fiction always an entertaining read
Even though you have to take a dump truck of salt with all his tall tales and poorly researched books, it's always a fun read. I'll miss his nonsense.
Mafioso
I grew up in Bensonhurst and knew Philly Carlo. Yes, this is how it was. However, I don't think Pitera killed that many people. I worked with Richard David in the Kings County Supreme Court. I am shocked that as easy going as he was, he could have assisted in murder and butchering bodies. The book is a good quick read. All these characters from the neighborhood came to life after forgetting them for 30 years.