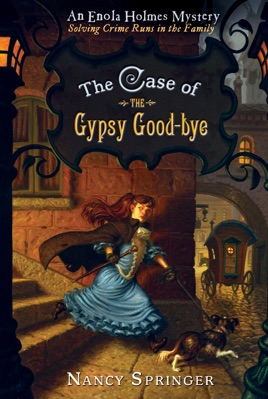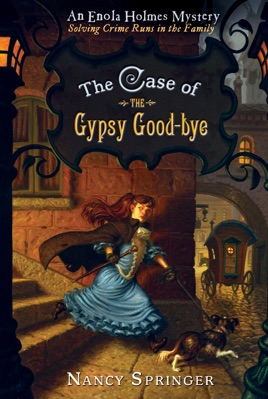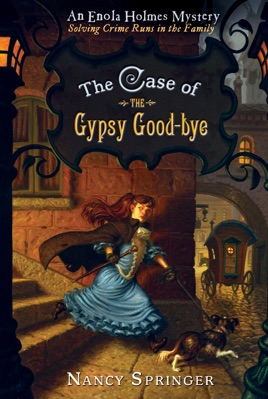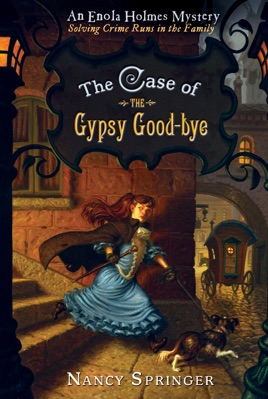 The Case of the Gypsy Goodbye
An Enola Holmes Mystery
Publisher Description
As Enola searches for the missing Lady Blanchefleur del Campo, she discovers that her brother Sherlock is just as diligently searching for Enola herself?and this time he really needs to catch her! He is in possession of a most peculiar package, a message from their long-lost mother that only Enola can decipher. Sherlock, along with their brother Mycroft, must follow Enola into the reeking tunnels of London?s dark underbelly as they solve a triple mystery: What has happened to their mother? And to Lady Blanchefleur? And what does either have to do with Mycroft, who holds Enola?s future in his everso- proper hands?
No one, not even Sherlock, is left unchanged or unsurprised in this brilliant conclusion to the Enola Holmes mystery series.
Great!
I read em all in less than a month and keep reading them again and again this is my favorite one!!!!
Love this book
This is favorite Enola Holmes book!
:)
I can not wait to read this book! I have loved every Enola Holmes mystery out there and it's suspense is wonderful! I have waited a long time to find out what happens to her mother and given the title I think I'll find out after reading this amazing author's work.
More Books by Nancy Springer
See All