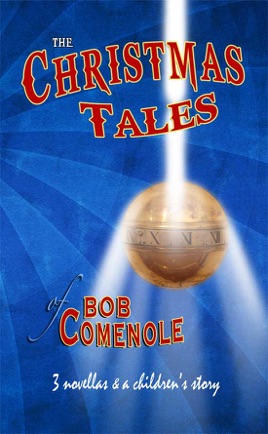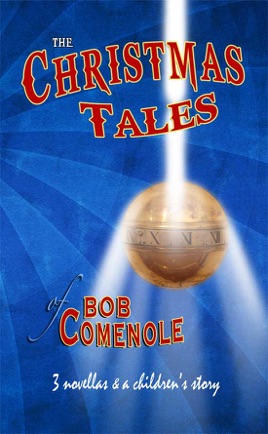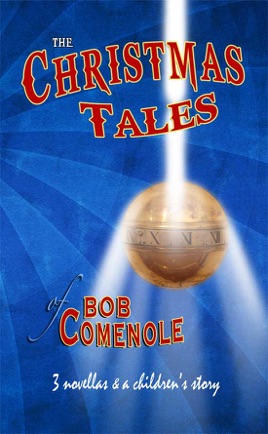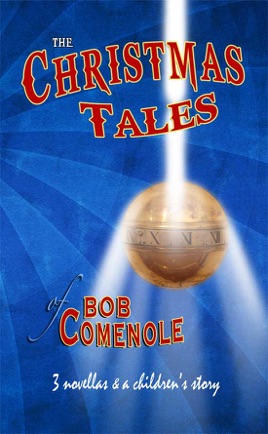 The Christmas Tales of Bob Comenole
Publisher Description
Watchman, Tell Me of the Night: Set in 1969, Watchman follows a 19 year old soldier returning from Vietnam. His father has disowned him because he recently put in for Conscientious Objector status. On a train from San Francisco to NY, he meets 4 mysterious and intriguing characters, each of whom has suffered a significant loss. There is a legendary folk singer traveling incognito, a numinous merchant of Christmas ornaments, a 75-year old British veteran of WWI, and a runaway girl. They bond as an ensemble, and begin to share their stories of loss. By the end of the trip, each in turn receives healing or redemption. At the end of the journey, the narrator reconciles with his father. On its surface, the story is presented with realism, but there are enough unexplained, magical events sprinkled throughout to center it within the warm tradition of mystical Christmas literature.


By The River Christmas: Just before Christmas, a teen-age burglar breaks into a home he believes empty, but is actually occupied by a shut-in, an 87-year-old woman. After filling his sack with jewelry, but before he flees, the robber—noting the woman's serious physical limitations—ends up helping her set up her holiday decorations. This begins a real but reserved bonding between the two. Nevertheless, he flees with a coffee can filled with $50,000 of the woman's savings. The boy then encounters several mystical figures: an old man out alone on a frozen river, a destitute little girl selling lighters, and a young woman in the country illegally, about to be deported. From each he learns something very subtle about self-interest and self-sacrifice. He makes his way back to the elderly woman's house, where he returns the money; he then turns himself in for the robbery. When he is released from jail the young man takes the old woman, now a friend and confidant, on a spectacular ride aboard his ice boat, something she has always dreamed of. 


Four Floors in Old Baltimore: After his son dies prematurely, Clement Craggogre, becomes a bitter figure, and pours all his energy into increasing his wealth, which is only a means to achieve his overarching desire: to rid himself of all human contact. On Christmas Eve, 1895, Craggogre serves eviction notices on three tenants who live below him: immigrant families from Ukraine, Morocco and Italy. Ultimately, he collides with a shrewd, homeless girl who lives in the tool shed behind his home. And it is through her intervention that he undergoes a supernatural experience—intertwined with relatives, living and dead, of all 3 families he had evicted. This experience leads to a succession of unexpected miracles.


The book includes a bonus story: The Keeper of Small Things, or The Journey to Nome, Bodø, Luleå & Beyond, a children's tale: The tale follows 15 children who team up with a mysterious youth who suddenly appeared at their school: sleeping in the basement! This boy, called The Keeper of Small Things, has run away from his key role at the North Pole. They end up playing a dark and mysterious game called 'Ladder Up the Latitudes,' which ultimately takes them, sometimes violently, through the Yukon, Canada, Finland, Russia, Sweden and Norway. Then finally to the North Pole, where the Keeper tries to put things right again before Christmas.