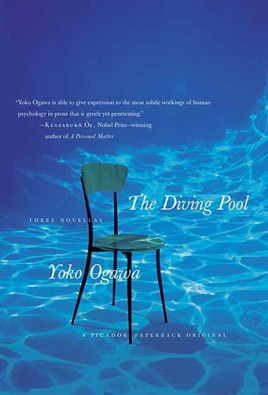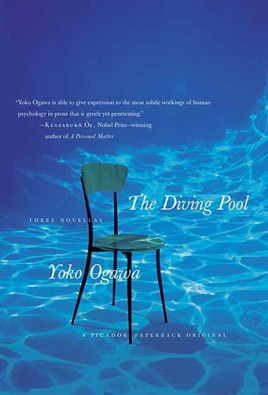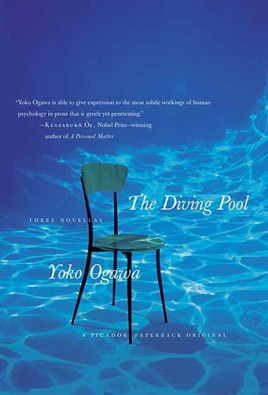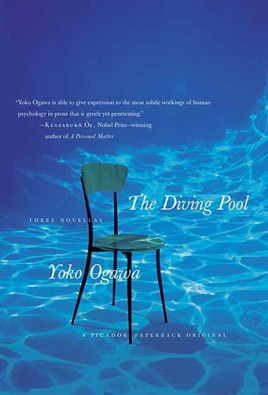 The Diving Pool
Three Novellas
Publisher Description
The first major English translation of one of contemporary Japan's bestselling and most celebrated authors

From Akutagawa Award-winning author Yoko Ogawa comes a haunting trio of novellas about love, fertility, obsession, and how even the most innocent gestures may contain a hairline crack of cruel intent.

A lonely teenage girl falls in love with her foster brother as she watches him leap from a high diving board into a pool--a peculiar infatuation that sends unexpected ripples through her life.

A young woman records the daily moods of her pregnant sister in a diary, taking meticulous note of a pregnancy that may or may not be a hallucination--but whose hallucination is it, hers or her sister's?

A woman nostalgically visits her old college dormitory on the outskirts of Tokyo, a boarding house run by a mysterious triple amputee with one leg.

Hauntingly spare, beautiful, and twisted, The Diving Pool is a disquieting and at times darkly humorous collection of novellas about normal people who suddenly discover their own dark possibilities.
PUBLISHERS WEEKLY
In this first book-length translation into English, Japanese author Ogawa s three polished tales demonstrate her knack for a crafty, suspenseful hook. Each is narrated in the listless, emotionally remote voice of a young woman, such as the high schooler of the title story whose infatuation with her foster brother, Jun, prompts her to obsessively observe his diving practice. As the daughter of religious parents who run an orphanage, Aya feels alienated from the workings of the so-called Light House and finds an outlet for her frustration in romantic fantasy about Jun as well as in tormenting shockingly an orphan baby. The underhandedly creepy Dormitory is narrated by a Tokyo wife who begins nursing the ailing, armless one-legged manager at her old college dormitory. The manager s increasingly alarming tale of love for one of the renters, now vanished, enthralls the wife. Pregnancy Diary offers a bit of levity, narrated by a young unmarried woman whose rage toward her pregnant sister take the form of cooking her grapefruit jam prepared from fruit treated with a chromosome-altering chemical. Ogawa s tales possess a gnawing, erotic edge.
More Books by Yôko Ogawa & Stephen Snyder
See All