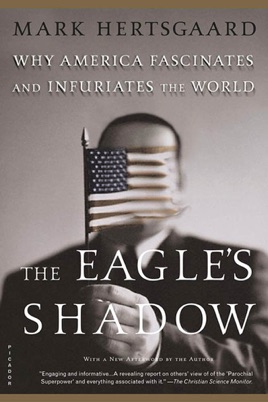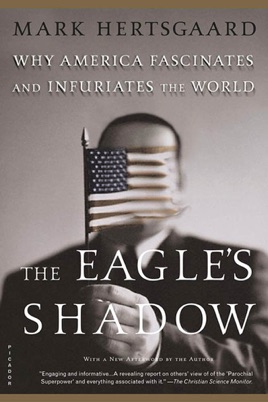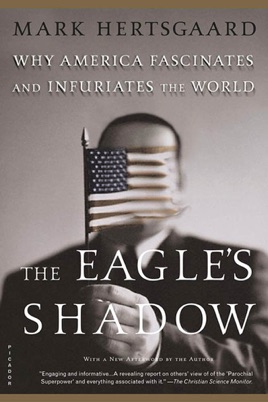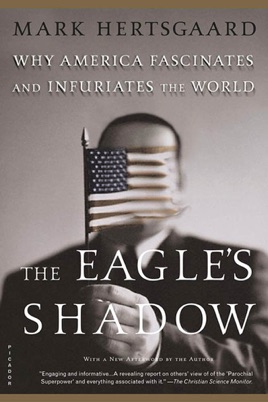 The Eagle's Shadow
Why America Fascinates and Infuriates the World
Publisher Description
What America looks like to the rest of the world

Americans rarely used to think about the outside world. As the mightiest nation in history, the United States could do as it pleased. Now Americans have learned the hard way that what outsiders think matters. When terror struck last September 11, author Mark Hertsgaard was completing a trip around the world, gathering perceptions about America from people in fifteen countries. Whether sophisticated business leaders, starry-eyed teenagers, or Islamic fundamentalists, his subjects felt both admiring and uneasy about the United States, enchanted yet bewildered, appalled yet envious.

This complex catalogue of impressions--good, bad, but never indifferent--is the departure point for a short, pointed essay in the tradition of Common Sense and The Fate of the Earth. How can the world's most open society be so proud of its founding ideals yet so inconsistent in applying them? So loved for its pop culture but so resented for its high-handedness? Exploring such paradoxes, Hertsgaard exposes uplifting and uncomfortable truths that force natives and outsiders alike to see America with fresh eyes.

"Like it or not, America is the future," a European tells Hertsgaard. In a world growing more American by the day, The Eagle's Shadow is a major statement about and to the place everyone discusses but few understand.
PUBLISHERS WEEKLY
In May 2001, Hertsgaard (Earth Odyssey: Around the World in Search of Our Environmental Future) began a six-month journey through 15 countries to interview people of all sorts, from bus drivers to former parliamentarians, about one thing: the United States. Each chapter of his book opens with an anecdote illustrating a perception he found to be widespread: the United States is a land of vast wealth but also gross self-indulgence; American leaders are influential but arrogant and na ve; and American citizens have immense freedom but are nonetheless insulated and ignorant. The impressions Hertsgaard gathers, however, serve primarily as springboards from which he plunges into his own blunt, sometimes dour analysis of American attitudes, practices and institutions. Hertsgaard at one point tells of a Cuban boy he met after America's presidential elections. "It sounds like you are having trouble with your democracy in the United States," the boy teases. "Perhaps Cuba should send you election observers next time." The wisecrack is an apt introduction to Hertsgaard's interpretation of the Florida ballot impasse, which he thinks exemplifies the faults of America's democratic process. If Hertsgaard's strength lies in elaborating upon foreigners' perceptions, however, his weakness lies in the way he addresses his readers. "I know that parts of this book will be difficult for some Americans to hear," he writes, in a tone a bit too superior.
More Books by Mark Hertsgaard
See All