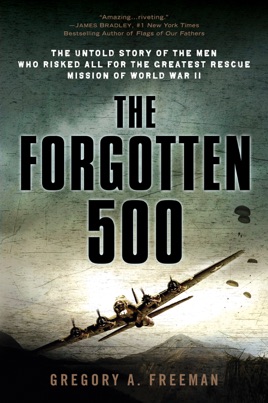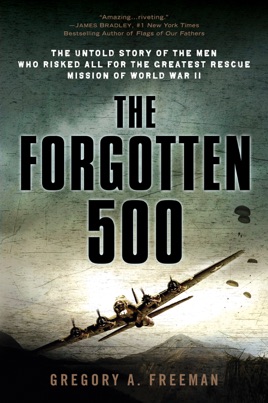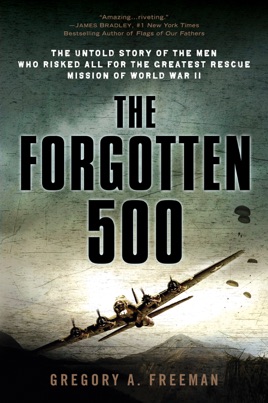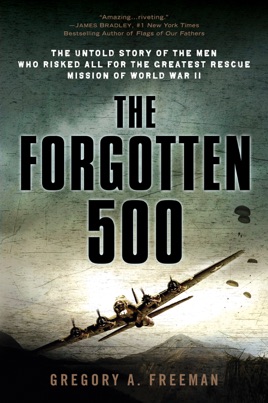 The Forgotten 500
The Untold Story of the Men Who Risked All for the GreatestRescue Mission of World War II
Publisher Description
The astonishing, never before told story of the greatest rescue mission of World War II—when the OSS set out to recover more than 500 airmen trapped behind enemy lines in Yugoslavia...

During a bombing campaign over Romanian oil fields, hundreds of American airmen were shot down in Nazi-occupied Yugoslavia. Local Serbian farmers and peasants risked their own lives to give refuge to the soldiers while they waited for rescue, and in 1944, Operation Halyard was born. The risks were incredible. The starving Americans in Yugoslavia had to construct a landing strip large enough for C-47 cargo planes—without tools, without alerting the Germans, and without endangering the villagers. And the cargo planes had to make it through enemy airspace and back—without getting shot down themselves.
 
Classified for over half a century for political reasons, the full account of this unforgettable story of loyalty, self-sacrifice, and bravery is now being told for the first time ever. The Forgotten 500 is the gripping, behind-the-scenes look at the greatest escape of World War II.

"Amazing [and] riveting."—James Bradley, New York Times bestselling author of Flags of Our Fathers
A Great Read About a Clandestine Operation
A definite must-read by anyone interested in WW II history.
Masterfully presented story about the concealment if over 500 Allied airmen in the mountains of Yugoslavia. The bombers these valiant men flew were damaged so badly on air raids on Ploiesti that the men were forced to bail out over occupied territory.
This is the story of their survival and rescue.
Captivating
This book is part history lesson and part high adventure. Hearing more about WWII is always an enlightening experience, too. Well written and easy to read.
A great read
A very emotional read about the unsung heroes. I won't hesitate to recommend it.
More Books by Gregory A. Freeman
See All