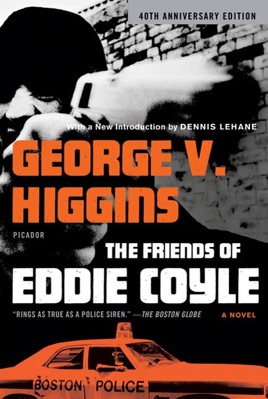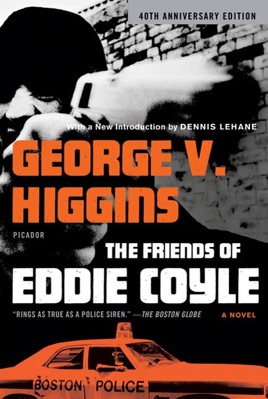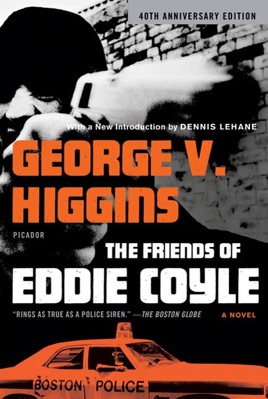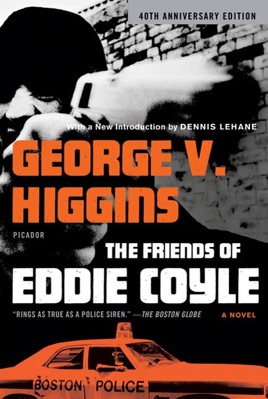 The Friends of Eddie Coyle
A Novel
Publisher Description
The classic novel from "America's best crime novelist" (Time), with a new introduction by Dennis Lehane

George V. Higgins's seminal crime novel is a down-and-dirty tale of thieves, mobsters, and cops on the mean streets of Boston. When small-time gunrunner Eddie Coyle is convicted on a felony, he's looking at three years in the pen--that is, unless he sells out one of his big-fish clients to the DA. But which of the many hoods, gunmen, and executioners whom he calls his friends should he send up the river? Told almost entirely in crackling dialogue by a vivid cast of lowlifes and detectives, The Friends of Eddie Coyle is one of the greatest crime novels ever written.

"The best crime novel ever written--makes The Maltese Falcon read like Nancy Drew." -- Elmore Leonard
Amazing. Boston in all its splendor.
I had watched the movie a few years ago and loved it. Being from Boston it was a great to see my favorite city in the 70's. Felt like a kid again. This. Book. Is. Amazing. Perfect dialogue, characters and story. One of the best crime books ever. One of the best books I've ever read!! A must read.
Trust Dutch
Whether or not you have read Elmore Leonard's eloquent praise for Higgins before reading this masterpiece does not matter, though Dutch's words sum up perfectly the gifts this writer possesses. The power of dialogue and ability to craft a story using little more than the spoken words of the characters is a gift Higgins employs here to it's fullest potential. A must read. So happy it is finally on iBooks.
Midwesterners might need a translator
All and all a cleverly written book. The eastern gangster dialogue is not the easiest to follow. Learning the characters is just as challenging.
More Books by George V. Higgins
See All