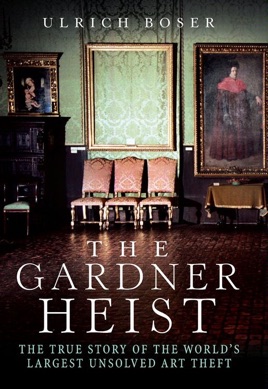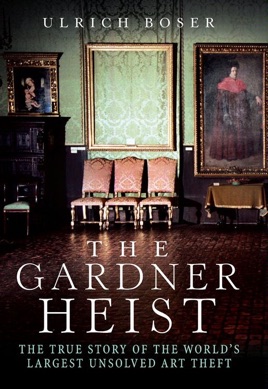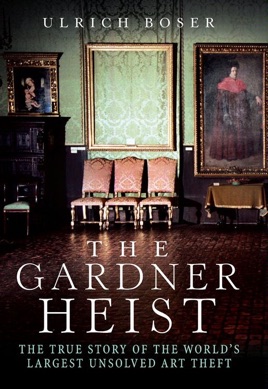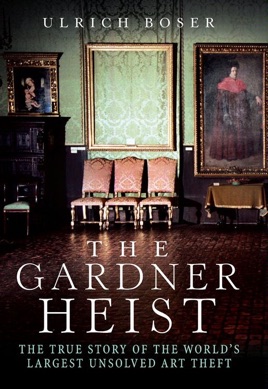 The Gardner Heist
The True Story of the World's Largest Unsolved Art Theft
Publisher Description
"Boser cracks the cold case of the art world's greatest unsolved mystery."
—Vanity Fair

"The True Story of the World's Largest Unsolved Art Theft," The Gardner Heist by Ulrich Boser is a fascinating account of a brazen and amazing criminal act—a book that could help police and investigators solve the mystery of the 1990 break-in and burglary at Boston's Isabella Stewart Gardner Museum. "A tantalizing whodunit" (Boston Globe) and a "riveting, wonderfully vivid account [that] takes you into the underworld of obsessed art detectives, con men, and thieves" (Jonathan Harr, author of The Lost Painting), The Gardner Heist is true crime history at its most spellbinding.
PUBLISHERS WEEKLY
In the early morning hours of March 18, 1990, thieves posing as cops entered Boston s Isabella Stewart Gardner Museum and left with a haul unrivaled in the art world, including three Rembrandts and a Vermeer, valued today at $600 million. Boser, a contributing editor at U.S. News and World Report, turned amateur sleuth after the death of a legendary independent fine arts claims adjuster, Harold Smith, who was haunted by the Gardner robbery. Boser carried on Smith s work, pursuing leads as varied as James Whitey Bulger s Boston mob and the IRA. Along the way, he visited felons including the notorious art thief Myles Connor and Bob Wittman, the FBI s only art theft undercover agent. Boser s rousing account of his years spent collecting clues large and small is entertaining enough to make readers almost forget that, after 18 years, the paintings have still not been found: the museum is offering a $5 million reward for information leading to their return. Photos.
Unresolved Sad Mystery
The author meticulously covers a lot of information on this notorious robbery. It's terribly sad that common, murderous criminals are no doubt behind it and we may never see the 13 irreplaceable art works again. 20 years is too long. I did feel like the author inserted himself too much in the story. Otherwise, good writing.