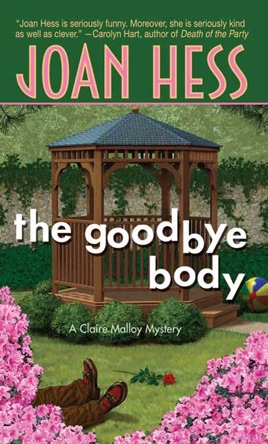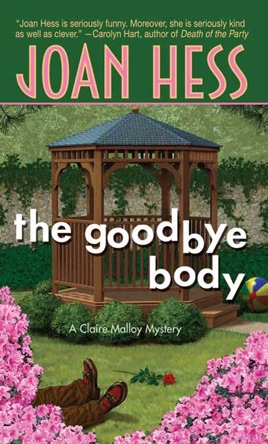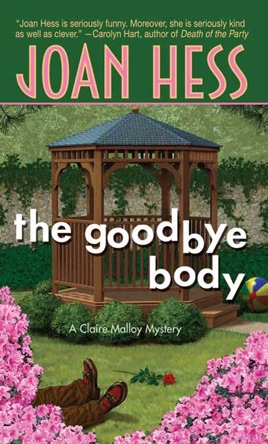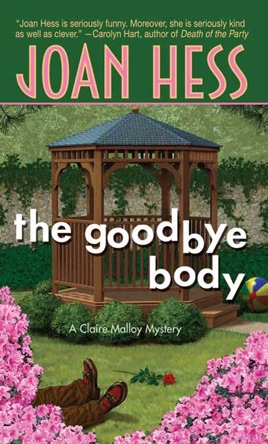 The Goodbye Body
A Claire Malloy Mystery
Publisher Description
Claire Malloy runs a bookstore in the normally quiet college town of Farberville, Arkansas - an enterprise which provides the verging-on-meager living for her and her deeply sarcastic teenage daughter Caron. So when emergency work forces Claire and Caron to abandon their apartment for a few weeks, they are in no financial position to put themselves up in style and Claire is thrilled to accept a customer's offer to let them stay at her well-stocked, well-equipped palatial home while she is traveling.

Of course, nothing is ever that easy. No sooner do Claire and Caron ensconce themselves than disquieting events start to occur - dubious people show up looking for the 'traveling' owner of the house; the owner herself turns out not to be who she claimed and is now seemingly on the run; and a dead body keeps turning up - and subsequently disappearing - around the grounds of the house. Determined, for once, to stay out of the mysterious doings, Claire's hand is finally forced when the disappearing body turns out to be only the first corpse to turn up...
PUBLISHERS WEEKLY
When Claire Malloy and teenage daughter Caron find rats in their apartment, thanks to the trash-laden downstairs neighbors, it's time to find somewhere else to live, at least temporarily, in the amateur sleuth's fresh and funny 15th outing (after 2002's Out on a Limb). Dolly Goforth, good Samaritan and relative newcomer to Farberville, Ark., comes to the rescue, offering her palatial home as a refuge while she travels. Soon after Claire and Caron and her best friend Inez settle in, however, the girls find a body behind the gazebo. When the police arrive to investigate, the body's gone. Various people keep showing up and asking for Dolly, including two young women who claim Dolly invited them to visit her anytime. Getting in touch with Dolly proves difficult, and when the body keeps turning up only to disappear again, Claire is more determined than ever to resolve this nefarious affair. Hess handles the complicated plot with consummate ease, and her trademark humor is stamped on every page. Fans of the long-running series will find much to entertain, including a decision Claire makes that will affect her relationship with longtime beau Peter Rosen.