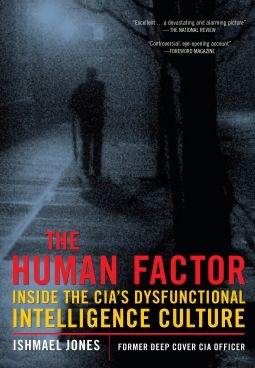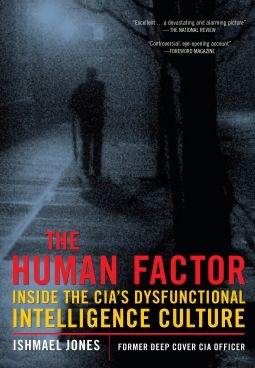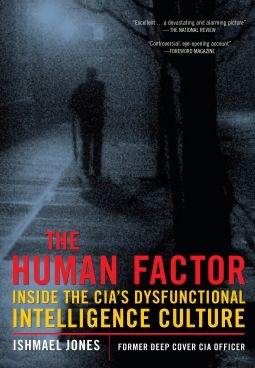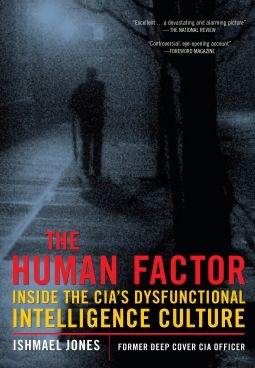 The Human Factor
Inside the CIA's Dysfunctional Intelligence Culture
Publisher Description
George W. Bush's presidency was poisoned by a lack of human source intelligence on 9/11, Iraq and weapons of mass destruction. Carter was humiliated by the hostage crisis in Iran. The Bay of Pigs was President Kennedy's greatest blunder. Vietnam ended the Johnson presidency and Korea ended Truman's. In each case, American blood and treasure were spent; and in each case, a lack of reliable intelligence played a great role.
CIA officers are, needless to say, skilled and accomplished professionals. Unfortunately, the organization they inhabit is stifling, misguided, and careless. In the darkness of secrecy, with unlimited tax dollars and little or no accountability, the CIA bureaucracy has mutated into a leviathan that serves its own aims.

From 1989 to 2002, Ishmael Jones carried out continuous field assignments for the CIA, pursuing WMD targets in the Middle East and Europe and terrorist targets in the Iraq War. Appalled by the stifling layers of bureaucracy and unable to reform the agency from within, Jones resigned with an unblemished record and this astonishing story to tell.

The Human Factor is the story of a deep-cover agent facing both the day-to-day obstacles of survival and ludicrous challenges from his own agency's impenetrable bureaucracy. If the CIA is to be fixed—and for our own security it must be—The Human Factor may constitute the first step in that direction.
PUBLISHERS WEEKLY
What's wrong with the CIA? A number of authors have tackled this question lately, and the pseudonymous Jones brings what could be a unique vantage point: a career operative, Jones claims he was "America's number one producer of intelligence reports on terrorism." Unfortunately, the book is more memoir than expose, privileging personal complaints (Jones is frequently underutilized and underappreciated) over actual accounts of the intelligence community's accomplishments and setbacks. Even as he hops the globe, Jones revels in woefully familiar aggravations: the Agency fails to reimburse his expenses in a timely fashion, wastes his time in team-building exercises, etc. He convincingly labels headquarters a haven for burnt-out, risk-averse pension-seekers, but he spends just as much time getting in digs at difficult landlords, surly cab drivers and airplane travel. Though Jones levels many serious charges against those running the CIA, he doesn't follow through and offers just a few pages of suggestions; his self-concern and attention to mundane details make this more suitable for those considering a career at the Agency than those wishing to understand it.