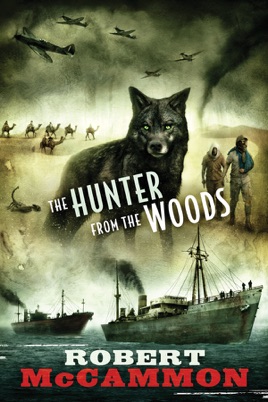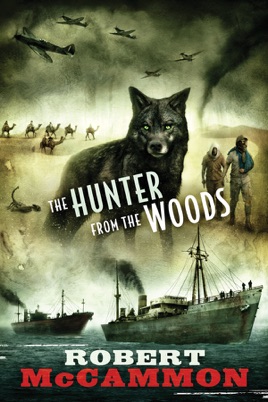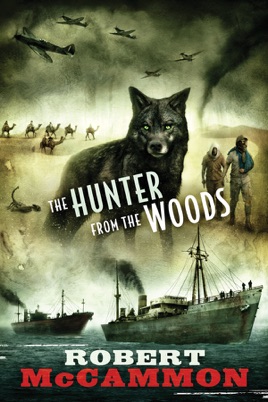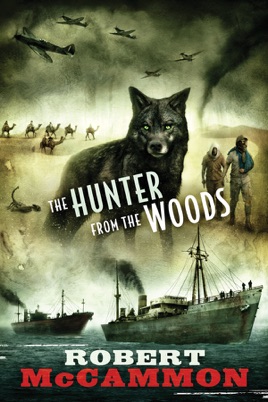 The Hunter from the Woods
Publisher Description
The Hunter from the Woods marks the much-anticipated return of Michael Gallatin, the lycanthropic hero of Robert McCammon's 1989 classic, The Wolf's Hour. These all-new, interlinked stories offer a full measure of McCammon's trademark narrative excitement, and comprise a fascinating composite portrait of a unique fictional creation.

The volume opens with a pair of brief glimpses into Michael's early life in Russia and his initial recruitment into the British Secret Service. It ends with a haunting vision of the werewolf at twilight. In between, McCammon gives us three stellar novellas depicting different phases of Michael's long, brutal war against Nazi Germany. "Sea Chase" is a nautical tale about the hazards of transporting a defecting German scientist to a place of sanctuary in England. "The Wolf and the Eagle" is the account of an unlikely friendship between rival "men of action" and a harrowing portrayal of a lethal forced march through the North African desert. "The Room at the Bottom of the Stairs" tells of an impossible, ultimately tragic love affair set in the embattled city of Berlin during the latter stages of the war.

Erotic, visceral, and filled with moments of desolating horror and unexpected warmth, The Hunter from the Woods is a triumph of imaginative storytelling. Like the best of McCammon's earlier work, it offers intelligent, world-class entertainment. In the process, it shines a welcome new light on one of the most uncommon heroes in contemporary fiction.
PUBLISHERS WEEKLY
The titular hunter of these six paranormal espionage tales is Michael Gallatin, a dapper lycanthrope recruited by the British Secret Service (in 1989's The Wolf's Hour) to take covert part in the struggle against Nazi Germany. McCammon has a sure touch with plot-driven narrative and his hero is engaging, but his writing can be laughably sophomoric ("Her globes were absolutely huge north of her equator") and the stories are frequently flawed. In "Sea Chase," a romance is introduced but goes nowhere. "The Great White Way" hinges on a sudden, disconcerting shift in a major character's allegiance. Much more troubling is "The Room at the Bottom of the Stairs," in which Gallatin falls madly in love with a German agent who turns anti-Hitler Germans over to the Gestapo to be tortured. Gallatin may overlook his lover's hatred for "undesirables," but readers are unlikely to follow his lead.
The Hunter from the Woods
I have always been a big fan of Michael Gallatin and his unique lycanthropy! James Bond as a werewolf! I was disappointed in these further tales because it seems McCammon wants to write more about sex than the actual hero. There could have been so much more the author could have done with the story!
Great Pre-quel / Sequel!!!
Excellent!!! Wolf's Hour is one of my favorites and this book matches it.
More Books by Robert McCammon
See All