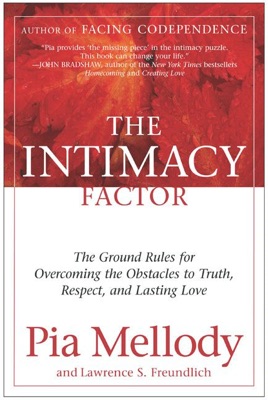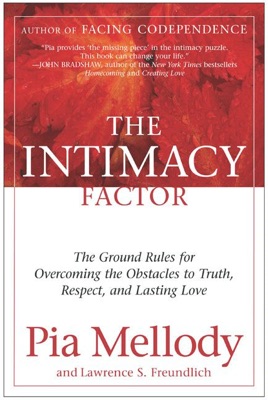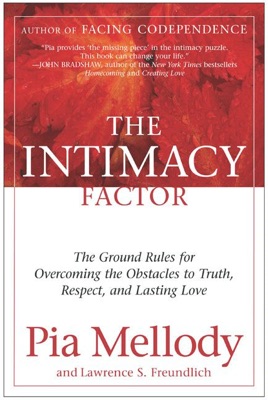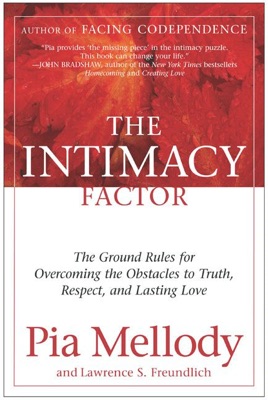 The Intimacy Factor
The Ground Rules for Overcoming the Obstacles to Truth, Respect, and Lasting Love
Publisher Description
In her first book in over 10 years, Pia Mellody—author of the groundbreaking bestsellers Facing Codependence and Facing Love Addiction—shares her profound wisdom on what it takes to sustain true intimacy and trusting love in our most vital relationships.

Drawing on more than 20 years' experience as a counsellor at the renowned Meadows Treatment Centre in Arizona, Mellody now shares what she has learned about why intimate relationships falter—and what makes them work. Using the most up–to–date research and real–life examples, including her own compelling personal journey, Mellody provides readers with profoundly insightful and practical ground rules for relationships that achieve and maintain joyous intimacy.

This invaluable resource helps diagnose the causes of faulty relationships—many of them rooted in childhood—and provides tools for readers to heal themselves, enabling them to establish and maintain healthy relationships.
PUBLISHERS WEEKLY
A certified addiction counselor and registered nurse, Mellody (Facing Codependence), writing with the assistance of Freundlich (president of Freundlich Communications), offers a self-help guide based on the role of spirituality in intimate relationships. As a recovering alcoholic, Mellody experienced a profound love coming to her from God; this supportive love led her to develop the fairly complex program that she currently uses while counseling clients. The author believes that many children are traumatized by parents who either shame (disempower) their children or force them into a parental role (falsely empower). Labeling both actions as abusive, Mellody provides examples of how children treated this way can recover and function more happily in the adult world. She details here how to erect healthy physical, emotional and intellectual boundaries that will foster rather than hamper intimacy and boost self-esteem. For example, she advises that affectionate approaches require controlled containment, e.g., when deciding to engage others in sexual intimacy, it is necessary to respect their physical boundaries by asking permission. In order to really communicate, people in close relationships should maintain other boundaries such as refraining from giving unasked-for advice, accusing or making judgments. Appended is an example of a "feeling reduction" workshop conducted at a residential treatment center where Mellody practices. According to the author, these workshops are central to overcoming trauma and abuse. Devotees of Mellody's earlier books will be the most interested in this latest offering.
Life-altering
The Intimacy Factor is a life changer! I am only about 30% through the book and I can already say that what is revealed in this book completely illuminates and explains the nuances of intimacy in relationships in language that anyone can understand. Who we are in adult relationships and the kinds of upbringing we had that led to such identities is vividly described in the contents of this book. What this makes possible is a profound new understanding of self in the context of relationship, others in relationship with us, and puts us in the driver's seat of our intimacy in all our relationships. Unbelievable read, an absolute must-read for everyone who interacts with other human beings!
More Books by Pia Mellody & Lawrence S. Freundlich
See All