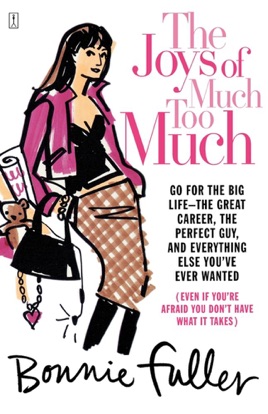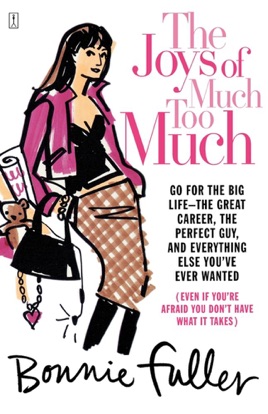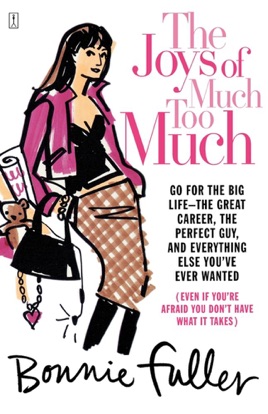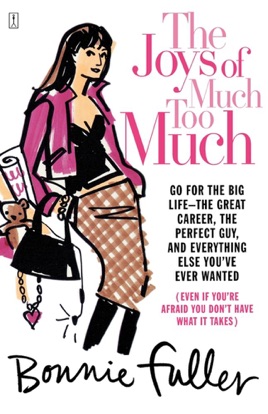 The Joys of Much Too Much
Go for the Big Life--The Great Career, The Perfect Guy, and Everything Else You've Ever Wanted
Publisher Description
A business powerhouse and mother of four who has led America's most popular magazines -- including Glamour, Cosmopolitan, Us Weekly, and Star -- to record successes, Bonnie Fuller has, until now, been an immensely private person.

But in The Joys of Much Too Much, she shares an unthinkable secret: the key to happiness is not a balanced life but one that is maxed out with a career, romance, and family. Not only can you have it all, but you shouldn't settle for anything less. In The Joys of Much Too Much she provides a blueprint for having everything you want personally and professionally -- even if you're afraid you don't have what it takes.

For the first time, Fuller tells with astonishing candor what it was like to be an awkward, shy girl from a middle-class Jewish family who learned through hard-won successes and painful failures how to invent the over-the-top life she wanted.

Using personal anecdotes from her home and professional lives, Fuller describes the unusual coping methods that have made her happily unbalanced life work for her (hint: check your lettuce in the coatroom). In this straight-shooting, inspiring how-to, Fuller shows readers how to turn negatives into positives, squeeze the very most out of every chaotic minute, and embrace the unknown.

The Joys of Much Too Much will lead you to envision more for yourself, go for it -- and then get it.
PUBLISHERS WEEKLY
If you still don't know how she does it, Fuller can tell you: don't sweat the small stuff (forget about organizing the sock drawer!), don't expect to be perfect and don't feel guilty. Fuller is a high-powered magazine editor, wife and mother of four, and in the upbeat, peppy style of Helen Gurley Brown, one of her mentors, she explains how you can have it all and enjoy getting it. Fuller is a believer in the power of positive thinking: push yourself forward, she says, and behave in a self-confident manner in order to get the job you want. You can balance marriage, family and career, she says, if your marriage is based on mutual unconditional love. Fuller has had a few hard knocks along the way and describes how she coped with the serious illnesses of two of her daughters, and a career crisis when she was fired from Glamour and had to struggle for months before getting another job. Failure is not a permanent condition, this optimist advises, and her pragmatic approach to a "jam-packed, maxed-out" life should inspire other women trying to have it all.