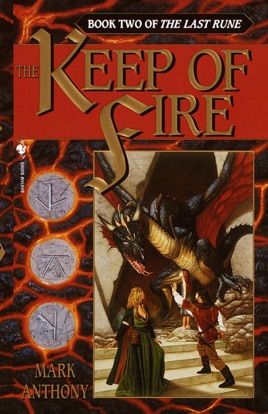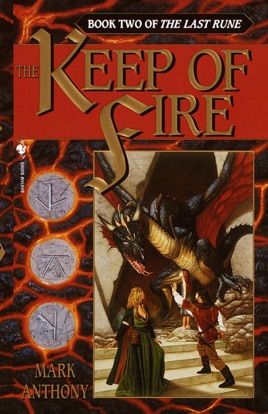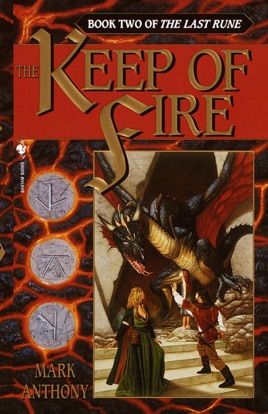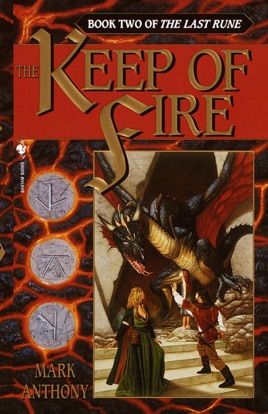 The Keep of Fire
Book Two of The Last Rune
Publisher Description
From an exciting new master of fantasy comes the second novel of an epic tale filled with dangerous magic, dark mystery, and unrelenting suspense

The Keep Of Fire

Travis Wilder has returned from the otherworld of Eldh, hoping to settle back into his humdrum  life in the mountains of contemporary Colorado. But he soon finds himself stalked by two shadowy organizations, each aware of his incredible journey and each determined to exploit it--whatever the cost to Travis...or to Eldh. Meanwhile, a terrifying new contagion is spreading like wildfire, a disease with no cure, which some are comparing to the Black Plague.

When the disease strikes his closest friend, Travis is drawn back to Eldh, where the same epidemic, known as the Burning Plague, is wreaking another kind of havoc. There, in a realm of gods and monsters, myths and runecraft, Travis and his former companion Grace Beckett--herself from Earth, but now living on Eldh--must solve the riddle of the plague. Where did it come from? What is its purpose? And how can it possibly be stopped...before it completely destroys two coexisting worlds: ancient Eldh and modern Earth.
PUBLISHERS WEEKLY
After the challenges of fighting evil horrors in the magical world of Eldh (in Beyond the Pale, which launched the Last Rune series), Travis Wilder has returned home to find life in the rugged mountains of Colorado taking a strange turn. First his best friend, Jack Graystone, dies in a fire. Then a stranger bursts into flame and burns to death in Travis's saloon. As further reports of spontaneous human combustion fill the news, Jack learns that another close friend, musician Deidre Falling Hawk, is a member of an ancient mystical order called the Seekers. They want Travis to tell them about Eldh, and warn him about a shadowy local high-tech company called Duratek, which seeks entr e to Eldh in order to exploit it for commercial gain. Suddenly Jack is magically whisked back to Eldh, where similar cases of human combustion are taken as symptoms of the dreaded burning plague, unleashed by the ageless neuromancer Darreketh as he plots to become a god and rule the once-peaceful lands of the Dominions. This novel suffers from the usual troubles of mid-trilogy books, from incomplete back story to heavy-handed coincidences. More disturbing is that the first quarter of the novel has next to nothing to do with the rest of the book; presumably Deidre and the Seekers, and Duratek, figure in the trilogy's promised conclusion, The Dark Remains. Those who can look past these flaws will find a fast-paced, if predictable, fantasy quest adventure.
Original mythology meets endearing character
Mark Anthony's 'Last Rune' series has a compelling mythology which becomes the focus of each individual character's development. The pace is moderate, and rich with real-world imagery from the author's Colorado home. He also employs satisfying sociological aspects that any reader can identify with, and each book builds on the previous, creating a more essential and solid enjoyment for the reader.

I really like this series, and look forward to Mr. Anthony's future writings.