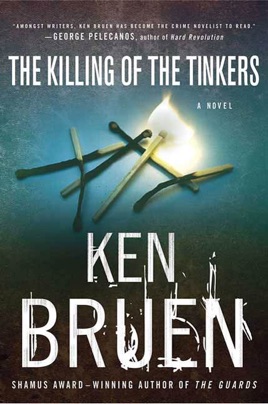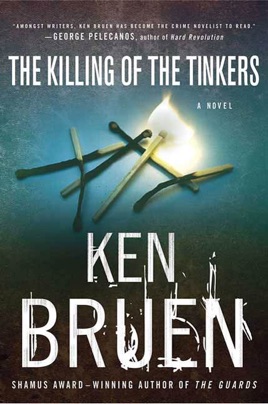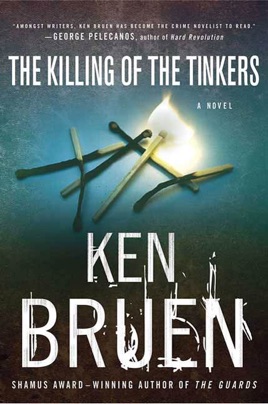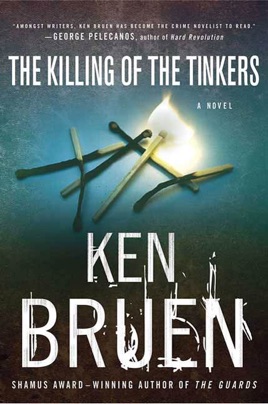 The Killing of the Tinkers
A Jack Taylor Novel
Publisher Description
When Jack Taylor blew town at the end of The Guards his alcoholism was a distant memory and sober dreams of a new life in London were shining in his eyes. In the opening pages of The Killing of the Tinkers, Jack's back in Galway a year later with a new leather jacket on his back, a pack of smokes in his pocket, a few grams of coke in his waistband, and a pint of Guinness on his mind. So much for new beginnings.

Before long he's sunk into his old patterns, lifting his head from the bar only every few days, appraising his surroundings for mere minutes and then descending deep into the alcoholic, drug-induced fugue he prefers to the real world. But a big gypsy walks into the bar one day during a moment of Jack's clarity and changes all that with a simple request. Jack knows the look in this man's eyes, a look of hopelessness mixed with resolve topped off with a quietly simmering rage; he's seen it in the mirror. Recognizing a kindred soul, Jack agrees to help him, knowing but not admitting that getting involved is going to lead to more bad than good. But in Jack Taylor's world bad and good are part and parcel of the same lost cause, and besides, no one ever accused Jack of having good sense.

Ken Bruen wowed critics and readers alike when he introduced Jack Taylor in The Guards; he'll blow them away with The Killing of the Tinkers, a novel of gritty brilliance that cements Bruen's place among the greats of modern crime fiction.
PUBLISHERS WEEKLY
With his second Jack Taylor crime novel (after 2003's The Guards), Irish author Bruen confirms his rightful place among the finest noir stylists of his generation. A year after the newly sober Jack Taylor left Galway to start a new life in London, the former member of the Gardai S och na (the Irish police) returns home, a failed marriage behind him. The PI is sinking back into alcoholic oblivion when an Irish Gypsy, Sweeper, approaches Jack for help in solving the murders of a number of young men in his clan. The Guards aren't interested, since, after all, "it's only tinkers... and everyone knows, they're always killing each other." The quintessential outsider himself, Jack empathizes with the roaming Gypsies and feels comfortable in their company. Enlisting the aid of Keegan, a burly cop friend from London, Jack sets about investigating the killings, while at the same time he struggles to keep his own personal demons under control. Bruen's spare, lean style reads like prose poetry. Indeed, beneath the surface of Jack's jaded, self-destructiveness is a romantic with a poet's sensibilities. An autodidact, Jack continually references his literary heroes, from Chester Himes to Thomas Merton. Next to his bottle of Jameson is always a book to help him through the hard times: "I needed Merton and a pint. Not necessarily in that order." This is a remarkable book from a singular talent.
Solid novel; terrible, terrible edition
As was also the case with The Guards, this ebook has not been proofread at all, or has been proofread by someone as habitually drunk as the novel's protagonist. A single page might have as many as four errors, with the letters "ur" typically -- not rarely -- appearing as "Um".