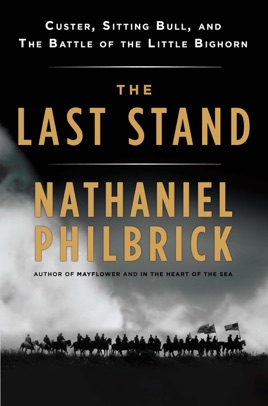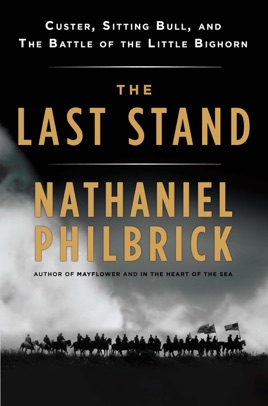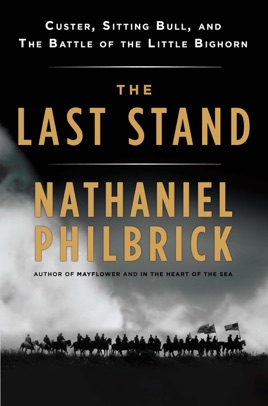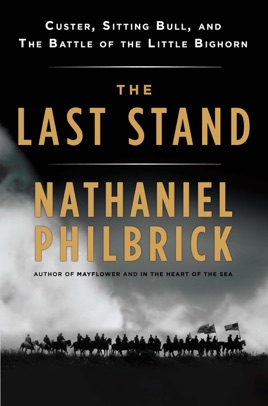 The Last Stand
Custer, Sitting Bull, and the Battle of the Little Bighorn
Publisher Description
"An engrossing and tautly written account of a critical chapter in American history." --Los Angeles Times

Nathaniel Philbrick, author of In the Hurricane's Eye, Pulitzer Prize finalist Mayflower, and Valiant Ambition, is a historian with a unique ability to bring history to life. The Last Stand is Philbrick's monumental reappraisal of the epochal clash at the Little Bighorn in 1876 that gave birth to the legend of Custer's Last Stand. Bringing a wealth of new information to his subject, as well as his characteristic literary flair, Philbrick details the collision between two American icons- George Armstrong Custer and Sitting Bull-that both parties wished to avoid, and brilliantly explains how the battle that ensued has been shaped and reshaped by national myth.
PUBLISHERS WEEKLY
Philbrick here takes on an oft-told tale, replete with its dashing, flawed main character, its historically doomed, noble Native chief, and a battlefield strewn with American corpses. While off his usual stride with a surfeit of unnecessary detail, bestselling author and National Book Award winner Philbrick (In the Heart of the Sea; The Mayflower) writes a lively narrative that brushes away the cobwebs of mythology to reveal the context and realities of Custer's unexpected 1876 defeat at the hands of his Indian enemies under Sitting Bull, and the character of each leader. Judicious in his assessments of events and intentions, Philbrick offers a rounded history of one of the worst defeats in American military history, a story enhanced by his minute examination of the battle's terrain and interviews with descendants in both camps. Distinctively, too, he takes no sides. In his compelling history, Philbrick underscores the pyrrhic nature of Sitting Bull's victory it was followed by federal action to move his tribe to a reservation. 32 pages of b&w photos, 18 pages of color photos, 18 maps.
The Last Stand
This is a fabulous read! Normally, this period of history and particularly this event would not be of any interest to me but the the author does a great job of building the characters while also making a known topic suspenseful. I couldn't put it down. Now, I want to see the site firsthand.
The Last Stand is detailed, well-researched, & interesting
The detail afforded in this book is quite impressive. It might be a bit graphic for some, but that's the way events really happened. I hated hearing about the wholesale slaughter of innocent horses and mules even more than the slaughter of the combatants. They, after all, knew what they were trying to accomplish. This is a disgusting portrayal of the treatment the whites forced on the Native Americans and we can only hope a few, vital lessons were learned that we can apply to places like Rwanda and other sites of wholesale slaughter. May the spirits forgive us.
The Last Stand
Probably the best book about the battle of the Little Big Horn on June 25, 1876. this book is well researched and is not burdened with a lot of revisionist history political correctness that has colored many other books about this subject. A great read.
More Books by Nathaniel Philbrick
See All