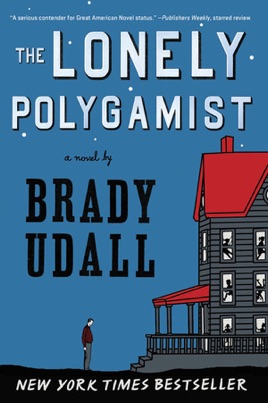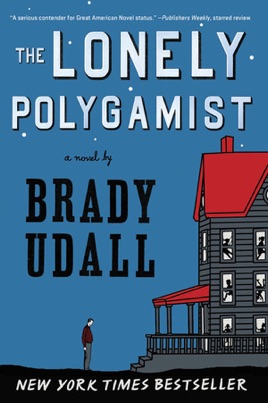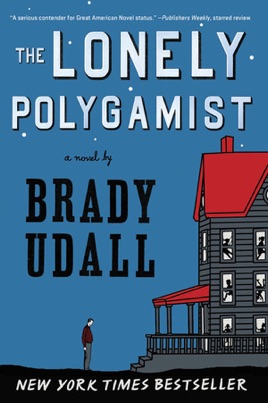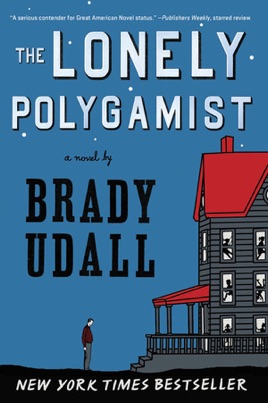 The Lonely Polygamist: A Novel
Publisher Description
A New York Times bestseller: "Udall masterfully portrays the hapless foibles and tragic yearnings of our fellow humans." —San Francisco Chronicle

Golden Richards, husband to four wives, father to twenty-eight children, is having the mother of all midlife crises. His construction business is failing, his family has grown into an overpopulated mini-dukedom beset with insurrection and rivalry, and he is done in with grief: due to the accidental death of a daughter and the stillbirth of a son, he has come to doubt the capacity of his own heart. Brady Udall, one of our finest American fiction writers, tells a tragicomic story of a deeply faithful man who, crippled by grief and the demands of work and family, becomes entangled in an affair that threatens to destroy his family's future. Like John Irving and Richard Yates, Udall creates characters that engage us to the fullest as they grapple with the nature of need, love, and belonging.

Beautifully written, keenly observed, and ultimately redemptive, The Lonely Polygamist is an unforgettable story of an American family—with its inevitable dysfunctionality, heartbreak, and comedy—pushed to its outer limits.
PUBLISHERS WEEKLY
A family drama with stinging turns of dark comedy, the latest from Udall (The Miracle Life of Edgar Mint) is a superb performance and as comic as it is sublimely catastrophic. Golden Richards is a polygamist Mormon with four wives, 28 children, a struggling construction business, and a few secrets. He tells his wives that the brothel he's building in Nevada is actually a senior center, and, more importantly, keeps hidden his burning infatuation with a woman he sees near the job site. Golden, perpetually on edge, has become increasingly isolated from his massive family given the size of his brood, his solitude is heartbreaking since the death of one of his children. Meanwhile, his newest and youngest wife, Trish, is wondering if there is more to life than the polygamist lifestyle, and one of his sons, Rusty, after getting the shaft on his birthday, hatches a revenge plot that will have dire consequences. With their world falling apart, will the family find a way to stay together? Udall's polished storytelling and sterling cast of perfectly realized and flawed characters make this a serious contender for Great American Novel status.
Good read
Interesting premise and good characters. I enjoyed it and found it hard to put down.
Most unusual
I have never read a book quite like this. It is dumbfounding in it's originality. Golden Richards is a completely clueless, compelling character. Read this and be amazed by how many times you are overcome with both laughter and tenderness.
The Lonely Polygamist
Very entertaining and insightful.