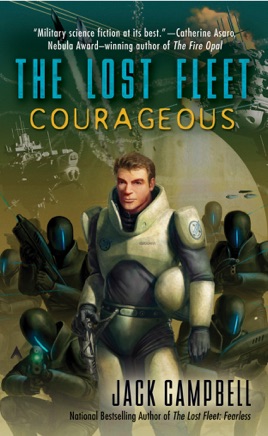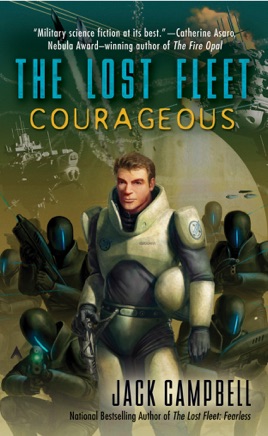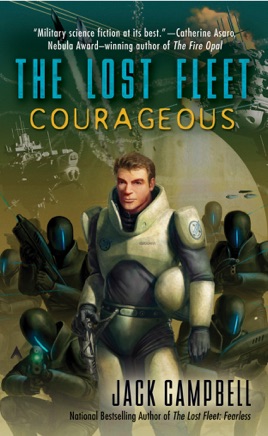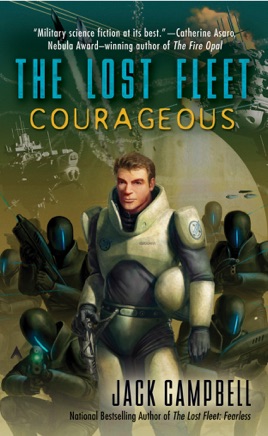 The Lost Fleet: Courageous
Publisher Description
The Lost Fleet continues its perilous journey home.

Badly damaged and low on supplies, the Alliance Fleet is raiding Syndic mines for raw materials-and Captain "Black Jack" Geary hopes they can continue to remain one step ahead of their enemies. But the Syndics are the least of Geary's worries when he learns of the existence of aliens with the power to annihilate the human race.
Lost Fleet: Courageous
Great book. Love this series.
Amazing ending
Jack Campbell takes the story of the lost band of warriors travelling through enemy territory, has it spanning 6 books, and consistently delivers even through this third book in the series. Wow. The ending alone was perfect. Having Captain Geary constantly struggling between his own actions as the commander of a fleet using forgotten tactics and the bravado of the 'Black Jack Geary' persona that hangs on his shoulders makes it all that much more epic.
Space Battle
These nooks are short but glorious.
More Books by Jack Campbell
See All