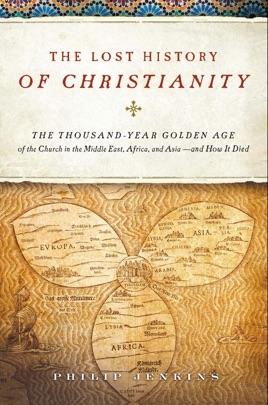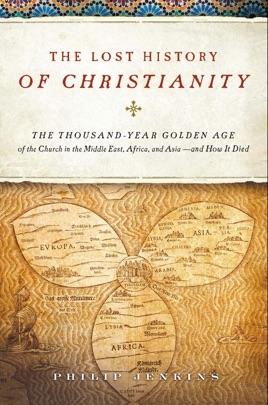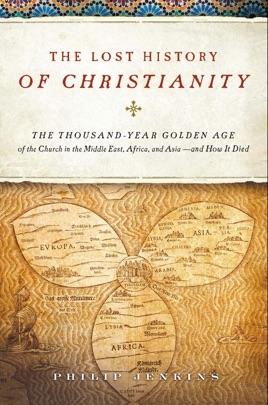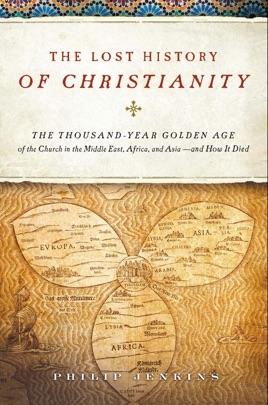 The Lost History of Christianity
The Thousand-Year Golden Age of the Church in the Middle East, Africa, and Asia--and How It Died
Publisher Description
"Jenkins is one of 's top religious scholars."
 —Forbes magazine

The Lost History of Christianity by Philip Jenkins offers a revolutionary view of the history of the Christian church. Subtitled "The Thousand-Year Golden Age of the Church in the Middle East, Africa, and Asia—and How It Died," it explores the extinction of the earliest, most influential Christian churches of China, India, and the Middle East, which held the closest historical links to Jesus and were the dominant expression of Christianity throughout its first millennium. The remarkable true story of the demise of the institution that shaped both and Christianity as we know them today, The Lost History of Christianity is a controversial and important work of religious scholarship that sounds a warning that must be heeded.
PUBLISHERS WEEKLY
Revisionist history is always great fun, and never more so than when it is persuasively and cogently argued. Jenkins, the Penn State history professor whose book The Next Christendom made waves several years ago, argues that it's not exactly a new thing that Christianity is making terrific inroads in Asia and Africa. A thousand years ago, those continents were more Christian than Europe, and Asian Christianity in particular was the locus of tremendous innovations in mysticism, monasticism, theology and secular knowledge. The little-told story of Christianity's decline in those two continents hastened by Mongol invasions, the rise of Islam and Buddhism, and internecine quarrels is sensitively and imaginatively rendered. Jenkins sometimes challenges the assertions of other scholars, including Karen Armstrong and Elaine Pagels, but provides compelling evidence for his views. The book is marvelously accessible for the lay reader and replete with fascinating details to help personalize the ambitious sweep of global history Jenkins undertakes. This is an important counterweight to previous histories that have focused almost exclusively on Christianity in the West.
Valuable history of the middle east, give you a knew perspective of what is the middle east.
Great
More Books by John Philip Jenkins
See All