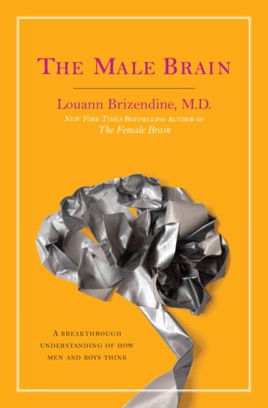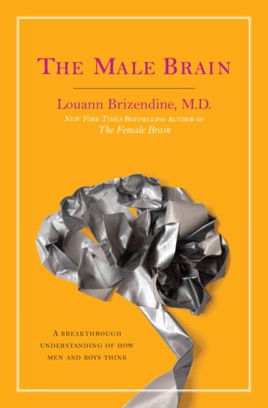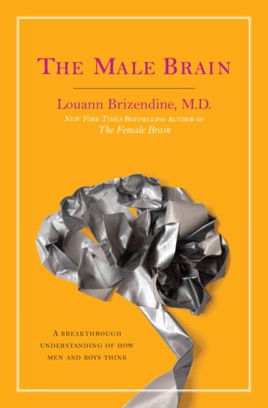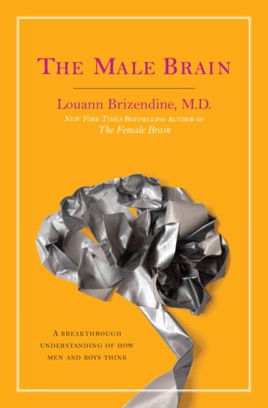 The Male Brain
A Breakthrough Understanding of How Men and Boys Think
Publisher Description
From the author of the groundbreaking New York Times bestseller The Female Brain, here is the eagerly awaited follow-up book that demystifies the puzzling male brain.

Dr. Louann Brizendine, the founder of the first clinic in the country to study gender differences in brain, behavior, and hormones, turns her attention to the male brain, showing how, through every phase of life, the "male reality" is fundamentally different from the female one. Exploring the latest breakthroughs in male psychology and neurology with her trademark accessibility and candor, she reveals that the male brain:
-is a lean, mean, problem-solving machine. Faced with a personal problem, a man will use his analytical brain structures, not his emotional ones, to find a solution. 
-thrives under competition, instinctively plays rough and is obsessed with rank and hierarchy.
-has an area for sexual pursuit that is 2.5 times larger than the female brain, consuming him with sexual fantasies about female body parts.
-experiences such a massive increase in testosterone at puberty that he perceive others' faces to be more aggressive.

The Male Brain finally overturns the stereotypes. Impeccably researched and at the cutting edge of scientific knowledge, this is a book that every man, and especially every woman bedeviled by a man, will need to own.
PUBLISHERS WEEKLY
In this utterly fascinating follow-up to her bestselling The Female Brain, Harvard neuropsychiatrist Brizendine leads readers through the lifespan of a man's brain, using lively prose and personable anecdotes to turn complex scientific research into a highly accessible romp. Among other salient info, readers will learn why it is what young boys seem unable to stay still (they are learning through "embodied cognition"); why behaviors may change so suddenly during puberty (among other changes, testosterone increases 20-fold); the nature of irritability in teens ("boys' hormones prime them for aggressive and territorial behaviors"); and the ways in which chemicals, physical touch, and play bond fathers with their children. With clearly detailed scientific explanations for how characteristics like anger expression, analysis of facial expression, and spatial manipulation differ between the sexes, Brizendine's review of brain and behavioral research should net a broad audience, from parents of boys to psychology students to fans of her first volume. Brizendine also includes an appendix regarding the brain and sexual orientation, as well as lengthy endnotes and an exhaustive reference list.
More Books by Louann Brizendine, M.D.
See All