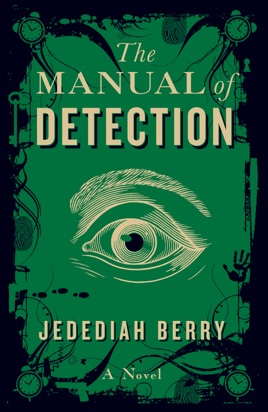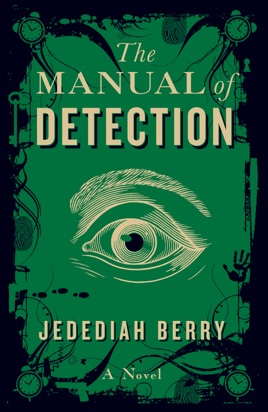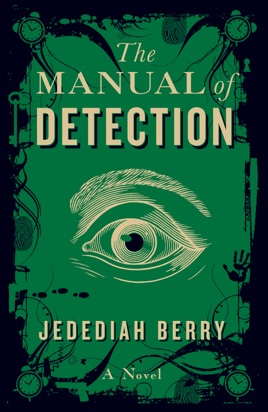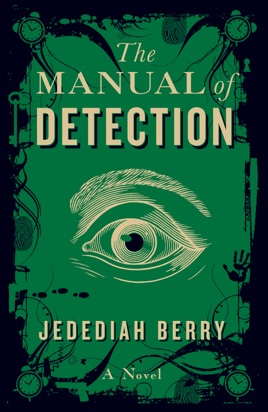 The Manual of Detection
A Novel
Publisher Description
"This debut novel weaves the kind of mannered fantasy that might result if Wes Anderson were to adapt Kafka." --The New Yorker

Reminiscent of imaginative fiction from Jorge Luis Borges to Jasper Fforde yet dazzlingly original, The Manual of Detection marks the debut of a prodigious young talent. Charles Unwin toils as a clerk at a huge, imperious detective agency located in an unnamed city always slick with rain. When Travis Sivart, the agency's most illustrious detective, is murdered, Unwin is suddenly promoted and must embark on an utterly bizarre quest for the missing investigator that leads him into the darkest corners of his soaking, somnolent city. What ensues is a noir fantasy of exquisite craftsmanship, as taut as it is mind- blowing, that draws readers into a dream world that will change what they think about how they think.
PUBLISHERS WEEKLY
Set in an unnamed city, Berry's ambitious debut reverberates with echoes of Kafka and Paul Auster. Charles Unwin, a clerk who's toiled for years for the Pinkerton-like Agency, has meticulously catalogued the legendary cases of sleuth Travis Sivart. When Sivart disappears, Unwin, who's inexplicably promoted to the rank of detective, goes in search of him. While exploring the upper reaches of the Agency's labyrinthine headquarters, the paper pusher stumbles on a corpse. Aided by a narcoleptic assistant, he enters a surreal landscape where all the alarm clocks have been stolen. In the course of his inquiries, Unwin is shattered to realize that some of Sivart's greatest triumphs were empty ones, that his hero didn't always come up with the correct solution. Even if the intriguing conceit doesn't fully work, this cerebral novel, with its sly winks at traditional whodunits and inspired portrait of the bureaucratic and paranoid Agency, will appeal to mystery readers and nongenre fans alike.
Surreal, Absurd, and Darkly Magnificient
An absolute joy to read. A fantastic debut from a first time author. Highly recommended.
More Books by Jedediah Berry
See All