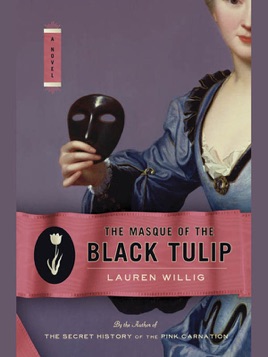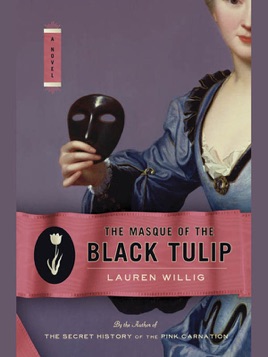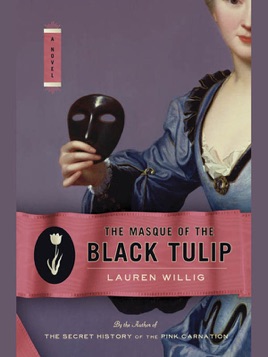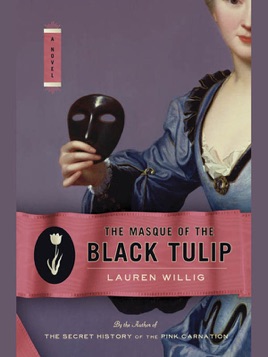 The Masque of the Black Tulip
A Pink Carnation Novel
Publisher Description
...But now she has a million questions about the Pink Carnation's deadly French nemesis, the Black Tulip. And she's pretty sure that her handsome onagain, off-again crush, Colin Selwick, has the answers somewhere in his archives. But what she discovers in an old codebook is something juicier than she ever imagined.
PUBLISHERS WEEKLY
Willig picks up where she left readers breathlessly hanging with 2005's The Secret History of the Pink Carnation. After discovering the identity of the Pink Carnation, one of England's most successful spies during the Napoleonic wars, modern-day graduate student Eloise Kelly is hot on the trail of the Black Tulip, the Pink Carnation's French counterpart. While researching the archives of dashing-but-grumpy Colin Selwick (a descendant of the Selwick spy family), Eloise learns that spy Purple Gentian (Richard Selwick) safely retired to the countryside; meanwhile, the Pink Carnation continues her mission with the help of Richard's younger sister. Spirited Henrietta Selwick discovers that the Black Tulip has resurfaced after a 10-year silence with the intent of eliminating the Pink Carnation. Miles Dorrington (Richard's best friend) works for the War Office and is directed to unearth the deadly spy. As he and Henrietta investigate, they try to deny their attraction for each other and avoid becoming the Black Tulip's next victims. Hero and heroine can be quite silly, and there are overlong ballroom shenanigans aplenty; like last time, Eloise and Colin's will-they-won't-they dance isn't nearly as interesting as what takes place in 1803. No matter. Willig knows her audience; Regency purists may gnash their teeth in frustration, but many more will delight in this easy-to-read romp and line up for the next installment.
Another Amazing Flower
Second in the series, The Masque of the Black Tulip was just as delightful (perhaps more fun even?) as The Secret History of the Pink Carnation. If you've read Pink Carnation, then you've already met the main hero and heroine of Black Tulip. Henrietta Selwick, younger sister of the notorious Richard Selwick, is funny and bright and even occasionally silly. There's a scene where she hides from Miles Dorrington that it just hilarious. Miles is, of course, the hero of this story. Being Richard's best friend from childhood and very close to the whole Selwick family, he is deeply involved in all things spy. Miles is deliciously awkward and gets distressingly tangled up in things he shouldn't, including Henrietta.

This was a fun romp full of mystery, romance and humor. A fantastic addition to the series. And don't forget, you get to follow along with modern-day Eloise and her budding crush on Colin Selwick, a descendant of Lord Richard, the Purple Gentian.
More Books by Lauren Willig
See All