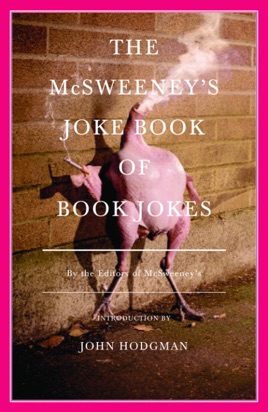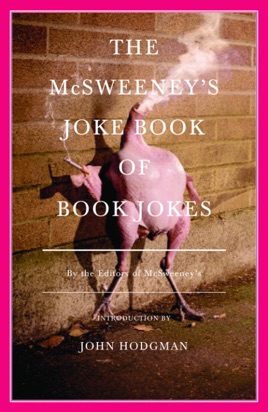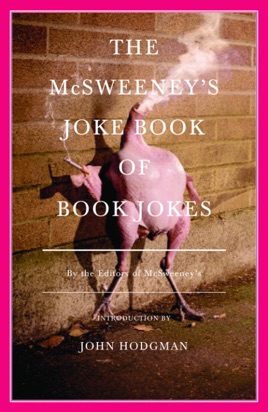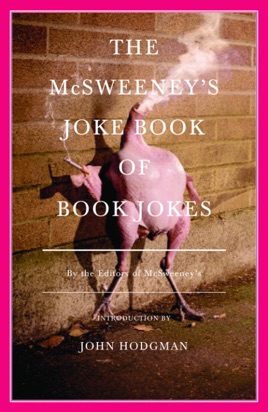 The McSweeney's Joke Book of Book Jokes
Publisher Description
As John Hodgman says in this book's introduction, "We all know that books are funny. First, they are made of paste and cloth, which is funny, as is the fact that people still buy and read them." With that in mind, the McSweeney's Joke Book of Book Jokes collects the best book-related humor from the humor-laden archives of McSweeney's Internet Tendency. Open it and be regaled by such sketches, lists, letters, and spoofs as:

Postcards from James Joyce to his Brother Stan
Winnie-the-Pooh is My Coworker
Ikea Product or Lord of the Rings Character?
Popular Children's Fairy Tales Reimagined Using Members of My Family
The Very Unauthorized Biography of Steven Seagal
Chuck Norris Erotica
John Updike, Television Writer
Jane Eyre Runs for President
Cormac McCarthy Writes to the Editor of the Santa Fe New Mexican
Holden Caulfield Gives the Commencement Speech to a High School
Letters from Odysseus's College Roommate

And many dozens more.
If you've read a book or two, this is hilarious!
This is a collection of short (one essay is only one sentence long) essays that somehow tie in to great works of literature. Some are about books, some are additions to books, some are re-imaginations of the classics. You don't have to be an English major to enjoy this, but I have given this book to several English majors and they have always loved it. If you have even a passing familiarity with Kafka, Melville, Shakespeare, or even J.K. Rowling (yes, the author of the Harry Potter novels) then give this one a try. This will be the fourth time I have bought this book for myself (2 print copies and now 2 electronic copies-darn you Sony Reader!). If your library contains books by the authors above and other classic writers, then this one should be in there as well!