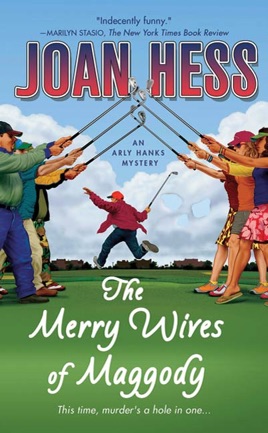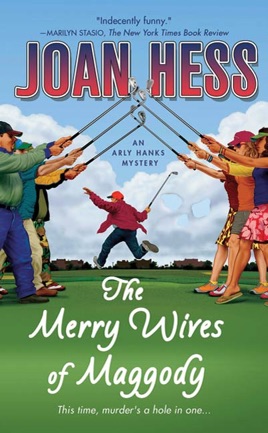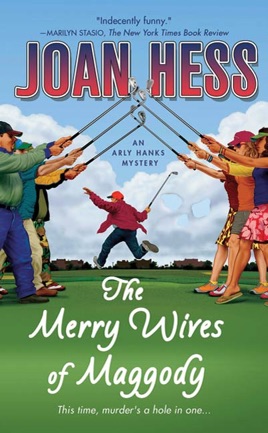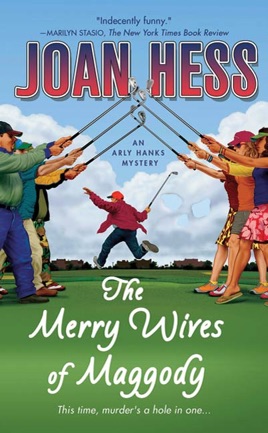 The Merry Wives of Maggody
An Arly Hanks Mystery
Publisher Description
Maggody, Arkansas (pop. 755) is perceived of as a two-bit hick town, filled with one-bit hicks. But Mrs. Jim Bob Buchanan seeks to change that perception with her latest scheme—a charity golf tournament. This presents a bit of a challenge, since no one in Maggody plays golf and there is no course. But when the prize for the first hole-in-one is announced—a top of the line bass boat—nearly everyone in town develops a new-found interest in the sport. The town goes golf crazy, trying to learn the sport in time to win the bass boat, with limited success and maximum domestic disorder. Sheriff Arly Hanks, who has better things to worry about, just wishes it would all go away.

When a small-town golf instructor wins the bass boat on the first day of the tournament, it looks like all the excitement is over. But the next morning, when he's found dead, sitting in the parking lot in the front seat of the bass boat, the prize is once again up for grabs and nearly everyone in town is a murder suspect.
PUBLISHERS WEEKLY
Hess s amusing 16th update on tiny Maggody, Ark., and its crazy cornpone citizens (after 2006 s Malpractice in Maggody) might have been more aptly titled Murder s a Hole-in-One in Maggody. On the opening day of the first Maggody Charity Golf Tournament, poor braggart Tommy Ridner who was so excited to win the hole-in-one prize, a $40,000 bass boat turns up dead in the prize boat, his head bashed in by a golf club. Tommy s murder creates a flapdoodle for Maggody s newbie golfers, who hardly knew what a golf tee was before the big tournament. The town s fearless (and pregnant) police chief, Arly Hanks, is confronted with more shockers after a friend of Tommy s is also beaten to death with a golf club, and a rising LPGA star reports an assault. What if golf columnist Dan Jenkins wrote a cozy? Perhaps it would turn out something like this slaphappy cozy, raunchy but wise.