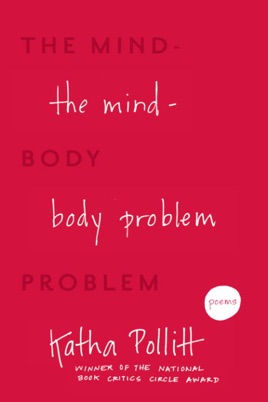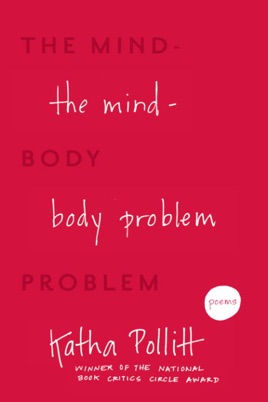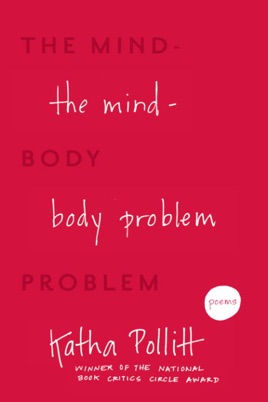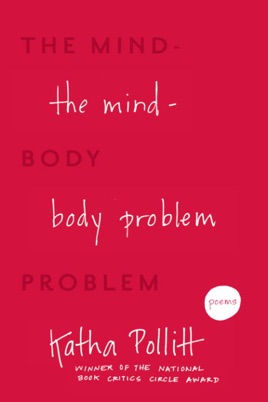 The Mind-Body Problem
Poems
Publisher Description
In The Mind-Body Problem, Katha Pollitt takes the ordinary events of life–her own and others'–and turns them into brilliant, poignant, and often funny poems that are full of surprises and originality. Pollitt's imagination is stirred by conflict and juxtaposition, by the contrast (but also the connection) between logic and feeling, between the real and the transcendent, between our outer and inner selves: Jane Austen slides her manuscript under her blotter, bewildered young mothers chat politely on the playground, the simple lines of a Chinese bowl in a thrift store remind the poet of the only apparent simplicities of her childhood. The title poem hilariously and ruefully depicts the friction between passion and repression ("Perhaps / my body would have liked to make some of our dates, / to come home at four in the morning and answer my scowl / with 'None of your business!' "). In a sequence of nine poems, Pollitt turns to the Bible for inspiration, transforming some of the oldest tales of Western civilization into subversive modern parables: What if Adam and Eve couldn't wait to leave Eden? What if God needs us more than we need him?

With these moving, vivid, and utterly distinctive poems, Katha Pollitt reminds us that poetry can be both profound and accessible, and reconfirms her standing in the first rank of modern American poets.
PUBLISHERS WEEKLY
Pollitt now enjoys national fame for her political columns and her personal essays; she gained attention earlier, though, as a poet Antarctic Traveller (1982) won the National Book Critics Circle Award. Twenty-seven years later, this second collection shows her fine ear and eye, urbane tones, attention to the ups and downs of middle age and motherhood, and her debts to Elizabeth Bishop, whose most ardent fans will find Pollitt at her worst derivative, but at her best a wise and worthy heir. "Shore Road" just rewrites Bishop's "Filling Station" ("somebody/ crew-cuts the crab-grass... puts out the plastic lawn chairs"). Poems about biblical scenes and characters seem thin compared to Bishop's prodigal son. Yet when Pollitt uses Bishop's careful and careworn tones for autobiography, she achieves wry, urbane retrospect and a power all her own: "Old Sonnets," for example, recalls Pollitt's undergraduate poetic ambitions; "Always Already" considers how the adult writer loses herself in the forest of other works, where "culture is a kind of nature,/ a library of oak leaves,/ muttering their foregone oracles." No one is likely to call Pollitt's verse radically new. Yet these poems can rise far above their promptings, as fleeting verse about an urban scene can rise to representative powers: often enough, Pollitt does.
More Books by Katha Pollitt
See All