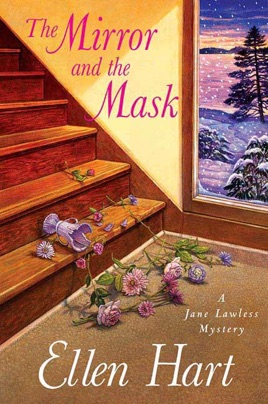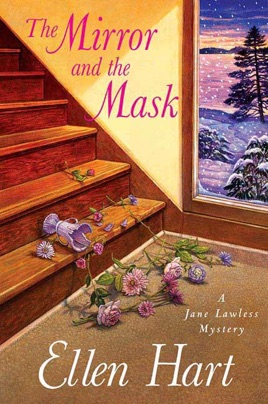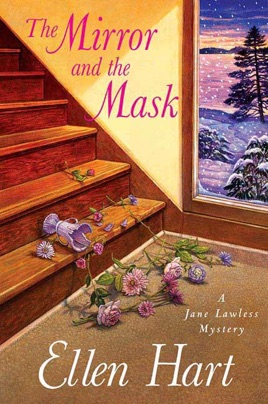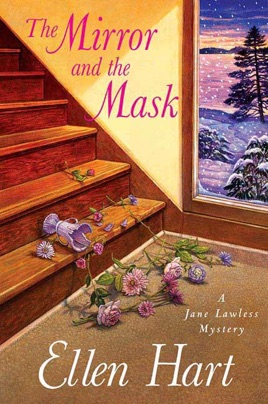 The Mirror and the Mask
A Jane Lawless Mystery
Publisher Description
Ellen Hart was named the 2017 MWA Grand Master, the most distinguished lifetime achievement award offered in the mystery community.

Minneapolis restaurateur Jane Lawless is at crossroads. The rough economy has put her plans for a third restaurant on hold, and her long distance romance is on the rocks and quite possibly unsalvageable. Unsure of what to do next, she takes her good friend A. J. Nolan up on his standing offer to take her on as a private investigator.

While still in training, her first job seems simple enough. All she had to do is find Annie Archer's stepfather. Jane tracks down a likely match—a man who has made a small fortune in real estate. While she's happy to close her first case, she finds it hard to reconcile the difference between PI work—finding what people pay you to find—and uncovering the truth, the whole truth, especially when clues in this seemingly simple case point to more threatening family secrets than where Annie's father has been hiding out.

Ellen Hart's The Mirror and the Mask is another engrossing mystery filled with the deceit and psychological intrigue that fans have come to expect from this Lambda and Minnesota Book Award--winning author and MWA Grand Master.
PUBLISHERS WEEKLY
Lonely Jane Lawless never seems to catch a break in the love department, as shown by Hart's twisty 17th whodunit to feature the Minneapolis restaurateur and part-time PI (after 2008's Sweet Poison). Jane gives a temporary job to bartender Annie Andrews, who's come from Colorado in search of her stepfather, John Archer, whom Annie blames for her mother's death years before. Jane, who's attracted to the bisexual Annie, discovers that John has changed his name to Jack Bowman, who owns DreamScape Builders in the Twin Cities. The mystery deepens after Susan, Jack's second wife, is found murdered by a blow to the head by Susan's depressed son, Curt, who's also attracted to Annie. Jane and her best friend, Cordelia Thorne, begin investigating Annie's troubled past. As Annie's search for answers hurtles to a close, the tragic deceptions concocted by John/Jack explode in a grand finale with disturbing consequences.