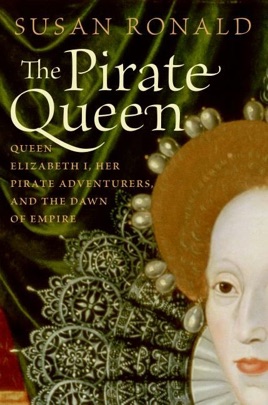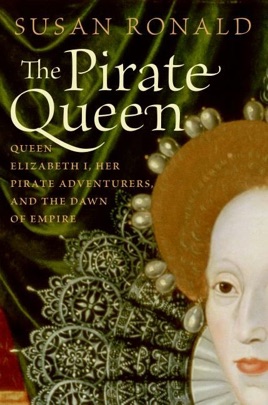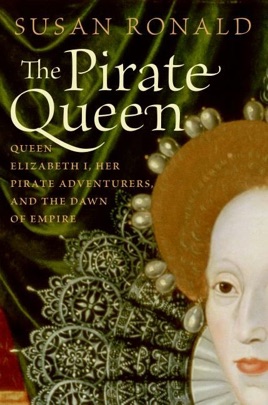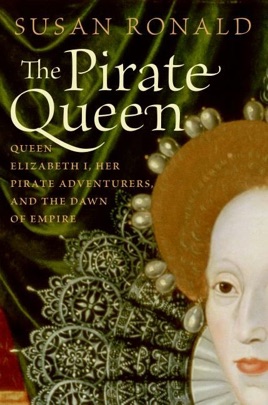 The Pirate Queen
Queen Elizabeth I, Her Pirate Adventurers, and the Dawn of Empire
Publisher Description
Dubbed the "pirate queen" by the Vatican and Spain's Philip II, Elizabeth I was feared and admired by her enemies. Extravagant, whimsical, and hot-tempered, Elizabeth was the epitome of power. Her visionary accomplishments were made possible by her daring merchants, gifted rapscallion adventurers, astronomer philosophers, and her stalwart Privy Council, including Sir William Cecil, Sir Francis Walsingham, and Sir Nicholas Bacon. All these men contributed their vast genius, power, greed, and expertise to the advancement of England.

In The Pirate Queen, historian Susan Ronald offers a fresh look at Elizabeth I, focusing on her uncanny instinct for financial survival and the superior intellect that propelled and sustained her rise. The foundation of Elizabeth's empire was built on a carefully choreographed strategy whereby piracy transformed England from an impoverished state on the fringes of Europe into the first building block of an empire that covered two-fifths of the world.

Based on a wealth of historical sources and thousands of personal letters between Elizabeth and her merchant adventurers, advisers, and royal "cousins," The Pirate Queen tells the thrilling story of Elizabeth and the swashbuckling mariners who terrorized the seas, planted the seedlings of an empire, and amassed great wealth for themselves and the Crown.
PUBLISHERS WEEKLY
When Elizabeth Tudor became queen in 1558, her religiously fractured kingdom was in financial chaos and under constant threat from superpower Spain. How the iron-willed, financially astute monarch utilized piracy and plunder as a vital tool in guaranteeing English independence from foreign domination and in transforming a backwater nation into a nascent empire is the tantalizing focus of Ronald's (The Sancy Blood Diamond) latest effort. To wreak vengeance on the Spanish perpetrators of the Inquisition, Elizabeth granted swashbuckling John Hawkins permission for his first slaving voyage to Guinea in 1562. On a 1577 mission to raid Spanish shipping in the Pacific, Francis Drake became the first European commander to sail around the southernmost tip of South America from the Atlantic into the Pacific, and in 1588, he destroyed the invading Spanish Armada. Charismatic, massively ambitious Walter Raleigh founded Virginia, popularized smoking tobacco and spent the 1590s in a futile search for the fabled El Dorado. Authoritative, assiduously researched and with a knack for making the intricacies of sea skirmishes accessible and absorbing, this is a surprisingly fresh perspective on one of the most popular subjects of royal biography. 16 pages of b&w illus.; maps.
Great book!
This is a wonderful history of Queen Elizabeth I as she related to the nautical history of her reign. Necessarily, many of the events discussed are not covered in detail.

There is an extensive appendix and glossary. Unfortunately, the first letters of many of the terms are missing. For some words it is one letter, for others two or three.