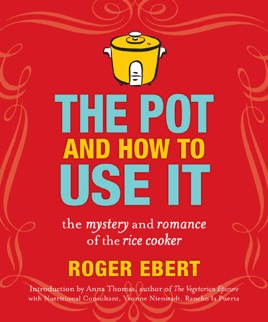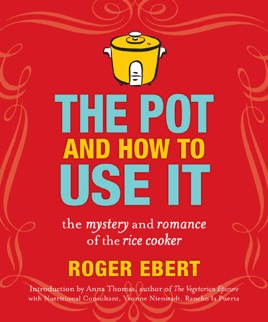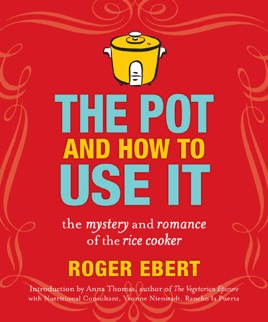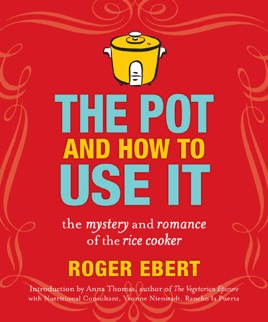 The Pot and How to Use It
The Mystery and Romance of the Rice Cooker
Publisher Description
In The Pot and How to Use It, Roger Ebert--Pulitzer Prize-winning film critic, admitted "competent cook," and long-time electric rice cooker enthusiast--gives readers a charming, practical guide to this handy and often-overlooked kitchen appliance.

While The Pot and How to Use It contains numerous and surprisingly varied recipes for electric rice cookers, it is much more than a cookbook. Originating from a blog entry on Roger's popular Web site, the book also includes readers' comments and recipes alongside Roger's own discerning insights and observations on why and how we cook.

With an introduction by vegetarian cookbook author Anna Thomas and expert assistance from recipe consultant and nutritionist Yvonne Nienstadt, The Pot and How to Use It is perfect for fans of Roger's superb writing, as well as anyone looking to incorporate the convenience and versatility of electric rice cookers into his or her kitchen repertoire.