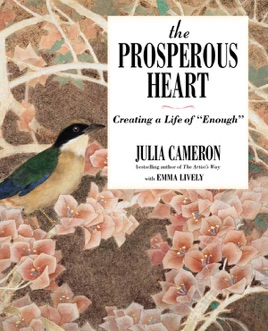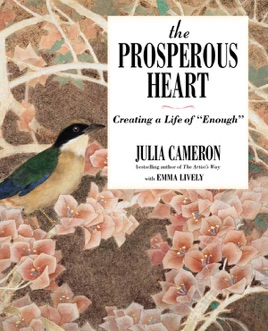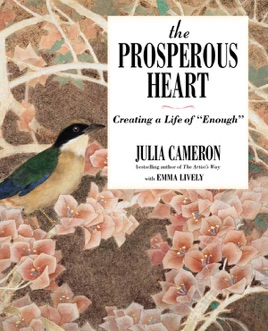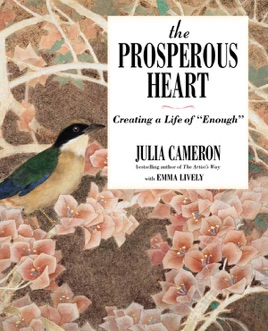 The Prosperous Heart
Creating a Life of "Enough"
Publisher Description
A dynamic new creative-renewal program from the woman who has inspired millions to discover and recover their creative souls.
In The Prosperous Heart, Julia Cameron presents a ten-week program for using your creative heart and soul to lead you to prosperity in all the areas of your life. With inspiring new daily tools and strategies that follow in the footsteps of Cameron's groundbreaking The Artist's Way, this book guides readers in developing a life that is as full and as satisfying as they ever thought possible.

Drawing on her decades of experience working with artists as an expert on the creative process, Cameron shines a clear light on the path to forging a direct relationship between the passion that ignites our creative work and the more practical aspects of living our lives (for example, how one can keep a roof over their head without losing track of their soul!) In this wise volume, Cameron gives readers the courage and permission to live their lives as they create their art: purposely and fully.
PUBLISHERS WEEKLY
Author and teacher of creativity for 35 years, Cameron (The Artist's Way) has realized that the common lament of being a "starving artist" is rooted in the perception that prosperity equates with a financial bottom line. Rather, she says, prosperity is a spiritual bottom line that affects all areas of life. "The opposite of prosperity is not poverty. It is anxiety. When we are possessed of a prosperous heart, we do not act rashly out of anxiety... we respond to life rather than merely react to it. Doing so, we find our lives are filled with choices." Decades of working with students inspired Cameron to dismantle the negativity contemporary culture encourages and design a practical 12-week program that requires only an authentic willingness to explore personal relationships with money and to cultivate the qualities that engender a prosperous heart and fulfilling life. Inspiring stories of how money affects people's lives accompany tools, exercises, and strategies for discovering the true meaning of prosperity and abundance in this uplifting and beneficial guide.
More Books by Julia Cameron & Emma Lively
See All