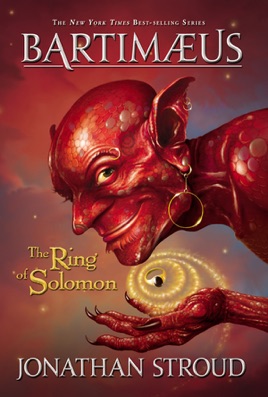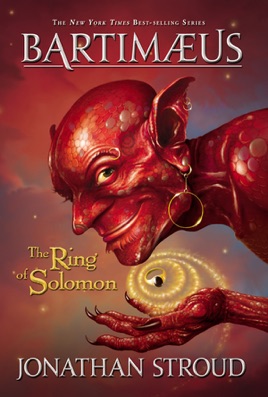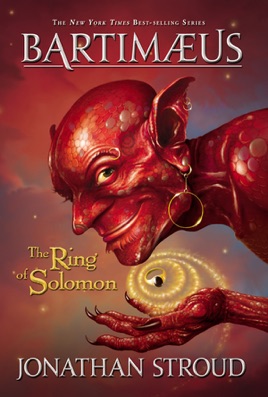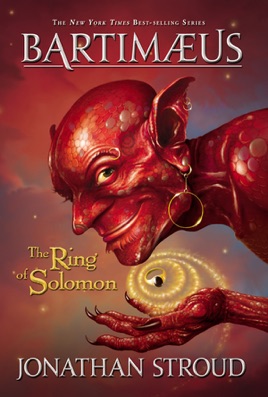 The Ring of Solomon: A Bartimaeus Novel, Book 4
Publisher Description
Bartimaeus, everyone's favorite (wise-cracking) djinni, is back in book four of this best-selling series, now available in paperback. As alluded to in the footnotes throughout the series, Bartimaeus has served hundreds of magicians during his 5,010 year career. Now fans can go back in time with the djinni, to Jerusalem and the court of King Solomon in 950 BCE. Only in this adventure, it seems the great Bartimaeus has finally met his match. He'll have to contend with an unpleasant master and his sinister servant, and he runs into just a "spot" of trouble with King Solomon's magic ring....
FAVORITE BOOK
This book is entertaining, hilarious, and all around great. It ties wonderful humor into the excitement and adventure, making it light and fun while still being a page-turner. You will never be too old for this book. My 54-year-old dad read the book and absolutely loved it. I first read it at 10 and loved it instantly as well. To this day it is my favorite book. The main character is witty and lovable. Reading from his point of view is entirely amusing. This book is written brilliantly and will be the most fun you have ever had while reading.
This book is so hilarious
Cool
Awesome
I love this series so much. You will never be too old for it. Another Bartimaeus novel please?
More Books by Jonathan Stroud
See All