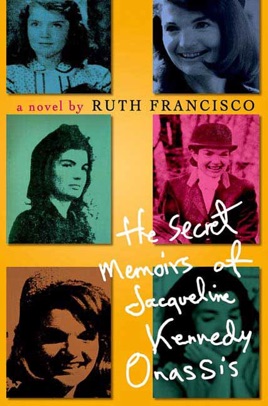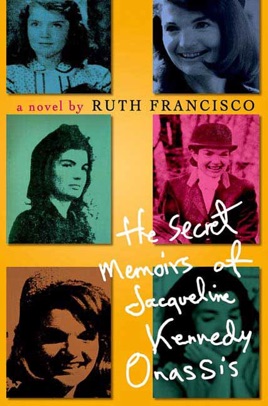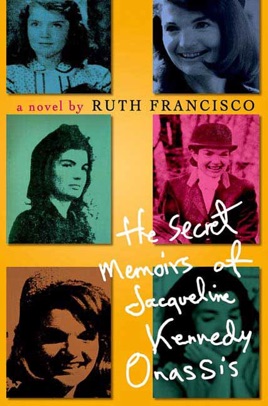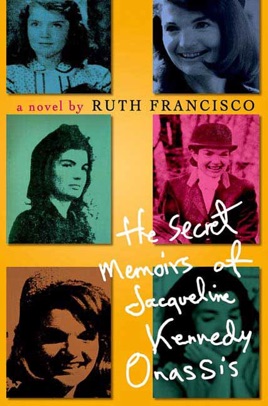 The Secret Memoirs of Jacqueline Kennedy Onassis
A Novel
Publisher Description
Who was Jacqueline Kennedy Onassis? She was a wife, mother, artist, editor, and world traveler. A bright young woman who rose to unparalleled celebrity. One of the world's most inspiring and influential women of her day, she has become arguably the most important female icon of all time. Yet she also was a woman of passion and deep emotions, who wanted to experience all that life had to give. How did she feel about it all? She never told.

Jackie said quite famously, "I want to live my life, not record it." Jackie remains elusive, her interior life hidden, her soul masked behind sunglasses and an enigmatic smile. For the first time, these fictional memoirs tell Jackie's story in Jackie's voice—with all her joy and wit, grief and bitterness, gentleness and fortitude.

Ruth Francisco boldly plunges into the subtext of Jackie's public life, psychology, and sexuality, beyond her dazzling mythic exterior, reimagining Jackie's feelings and thoughts between the lines of recorded history. In this riveting epic tale, we follow Jackie's journey from her privileged yet wrenching youth, through the exaltation and suffering of her marriage to John F. Kennedy, to the shattering despair of her losses, exile, and loneliness. As she learns to forgive her jealous rival, Maria Callas, and her abusive second husband, Aristotle Onassis, Jackie begins to find redemption, ultimately discovering peace through her children and her work.

Powerful, poignant, and inspiring, The Secret Memoirs of Jacqueline Kennedy Onassis is a sweeping novel, a mythic fable of the trials and tribulations of the female soul.
PUBLISHERS WEEKLY
Affairs of state form a vague backdrop to Francisco's sordid imaginings of Jackie O's masochistic relationships with the men in her life. As a child, she idolized her philandering father, "Black Jack" Bouvier, "a tidal wave of sexuality," as much as she disliked her mother, Janet, whose highest ambition for herself and her daughters was marriage to a wealthy man. Though named "Debutante of the Year 1947," Jackie yearned to become her own person, independent of any man that is, until she met Sen. John Fitzgerald Kennedy. From the start, her love for him is tempered with misgiving, and a sexually bleak wedding night ("disappointment settles over me like a hunter's net") launches a marriage marked by "constant humiliation" and depression. Francisco dishes up lots of graphic sex both marital and extramarital (on JFK's part). As his occasional lover and main "political asset," Jacqueline ricochets from one heartbreak to another: infidelity, miscarriage, two stillbirths and, finally, widowhood. Upon JFK's death, she fends off sexual overtures from Bobby before she marries Aristotle Onassis, an "ugly old toad" who makes her feel safe until he turns abusive. Concluding just before Jackie's death, the novel's fictionalized peek behind Camelot will satisfy only prurient interests.
Historical novel reader
,
secret Memoirs of Jackie Kennedy
This is one of the most thought provoking books I have read, of late. I was in college during the Kennedy years and heard so many rumors about them which I dismissed. Then I read this book . It saddened me greatly. A family that was so admired was in fact so dysfunctional. I think we need to save our admiration for those with good old middle class values.
The secret memoirs of Jacqueline Kennedy
This is the most insightful, smart and complimentary book I have ever read about a truly great lady who loved and thoughtfully raised her children.... And was an important part of our culture.