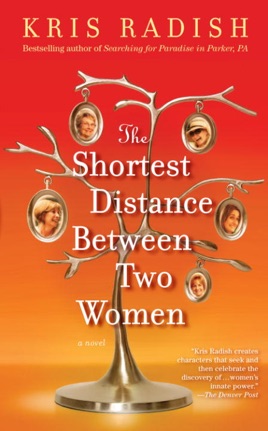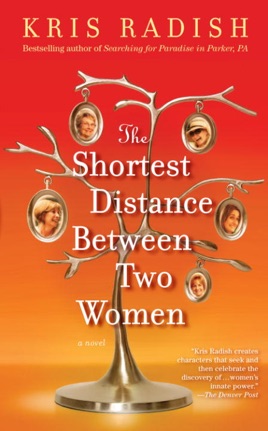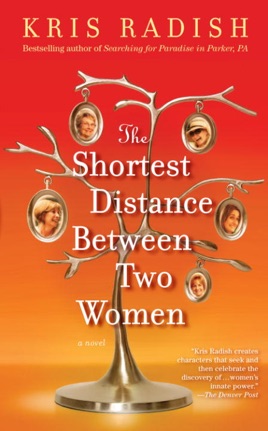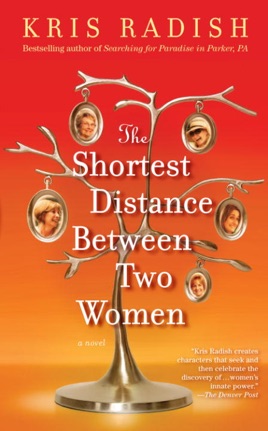 The Shortest Distance Between Two Women
A Novel
Publisher Description
Bestselling author Kris Radish takes the emotional measure of mothers, daughters, sisters, and friends in her wise and wonderful new novel of a woman unsure if she's on the verge of a breakdown—or a breakthrough.…

After all these years is there any way you would see me again? When Emma Lauryn Gilford heard the voice on her answering machine, she thought, How dare he? She's put a lot of distance between herself and Samuel, filling her life with work and family, lavishing her attention on her lovely nieces and a garden that's the pride of Higgins, South Carolina. So why does his voice still have the power to make her heart skip? Why can't she stop thinking about this man she'd forgotten so long ago?

Emma has always been the dependable daughter, the mediator of the controlled chaos always surrounding her high-strung sisters and her widowed mother, Higgins's own senior citizen seductress. But with the annual Gilford family reunion just around the corner, at least two of her sisters approaching meltdown, and her favorite teenage niece taking sanctuary in her home, Emma's concrete wall of self-denial is showing cracks. And on the other side is a life she can't put off living a moment longer.
PUBLISHERS WEEKLY
The Gilford family's yearly reunion encompasses the lives of matriarch Marty Gilford and her four daughters, especially youngest daughter, Emma, 43, who has spent a good part of her life doing whatever her mother and sisters want without really thinking of herself. Then Samuel, a voice from her past, calls up to rekindle their romance and throws Emma's well-ordered life into turmoil. Emma is forced to do some tough self-examination and to embrace her sisters for who they are good and bad. Radish displays an intimate understanding of boisterous families, and as a veteran at portraying female relationships, her affection for her characters shines through, but she's covering a lot of familial ground here, and it's easy to confuse the characters. Also, the complaining, put-upon Emma is not totally sympathetic. While those familiar with Southern families will delight in a taste of home and there are many funny parts, overall, Radish's latest falls short.