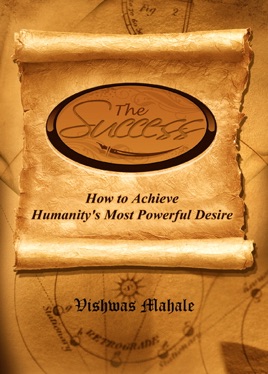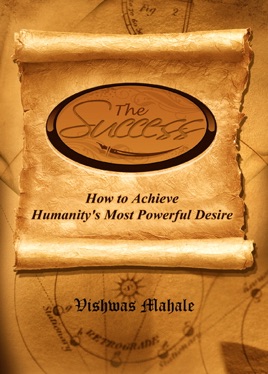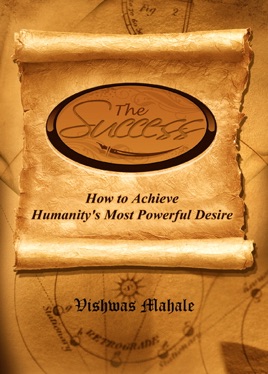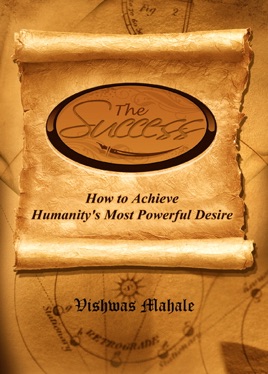 THE SUCCESS
How to Achieve Humanity's Most Powerful Desire
Publisher Description
SUCCESS is Humanity's Most Powerful Desire! Life doesn't come with an owner's manual, so most people don't know what to do to be truly successful. Author Vishwas Mahale's 'The Success' is about doing something to make success an integral part of your life.



It's a powerful combination of ancient Eastern wisdom and cutting- edge Western science, which will yield dynamic results in your life.



What if you could be a winner in every step you take in life? 'The Success' is an introduction to a new facet of life that will change your world forever.
Awesome! Must Read!
Hi Friends ! I would like to share my experience with the book "The Success". Success helped me believe in life again. Vishwas Mahale taught me the reason to dream and continue doing so. Episodes in my life made me hard and mechanical. I had given up believing in God. But Success has opened new doors for me. We lead our life through series of changes.

Events and occasions form our past, present and future. But how often do we accept these simple facts of life. Mahale puts forward that success can be achieved in almost every thing we come across in our lives. If we are thinking about making ourselves presentable to the people around as, Mahale has simple and easy to follow rules for that too. I have been able to win across respect from my colleagues and friends. In fact, I am more confident and am able to face challenges more easily. Each time I have to make new business contacts, I know what exactly I have to do.

Unlike all other self help books, Vishwas's "The Success" teaches but never preaches. He never says the same old thing. He includes what thinkers of all times and dedicated researchers have to explain. Indeed the book is a best buy.