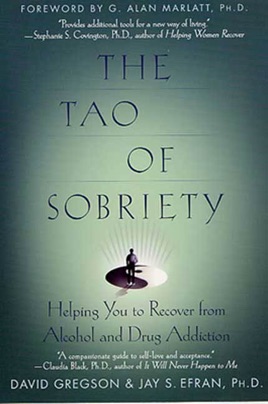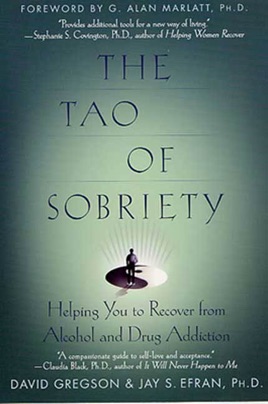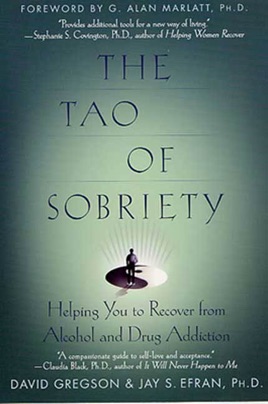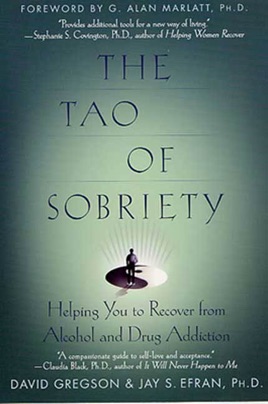 The Tao of Sobriety
Helping You to Recover from Alcohol and Drug Addiction
Publisher Description
The Tao of Sobriety shows how to apply eastern philosophy to enhance recovery from addiction to alcohol and other drugs. With a few simple mental exercises, readers can learn how to quiet "The Committee," those nasty mental voices that undermine serenity and self-esteem. With leaders of the recovery movement enthusiastically endorsing this uniquely helpful book, The Tao of Sobriety is an invaluable addition to the recovery bookshelf.
PUBLISHERS WEEKLY
Getting and Giving Help In The Tao of Sobriety: Helping You to Recover from Alcohol and Drug Addiction, longtime therapists David Gregson and Jay S. Efran offer a self-help book designed either to work in tandem with 12-step programs or to help addicts get sober without group help. After a brief explanation of Taoism (a Chinese philosophy and religion whose practitioners seek inner peace), the authors present the Tao, a Chinese term meaning "the way," as an ideal vehicle for attaining and maintaining freedom from substance addiction. Replete with anecdotes, exercises (meditations, questions to explore, affirmations) and real-life applications of Taoist precepts (letting go of attachments to guilt and other "self-condemnation" behaviors that lead to substance abuse), this guide uses the firm but gentle approach that is the trademark of many Eastern practices. ( Jan. 18)
Good supplement
Good supplement to AA classes. This alone won't do the trick, however the messages in here have stuck in my head and I reflect on them a lot.
the tao of sobriety
Really helped me and works great with a twelve step program! Definitely recommend-
More Books by David Gregson & Jay S. Efran
See All