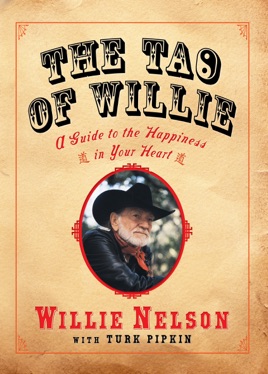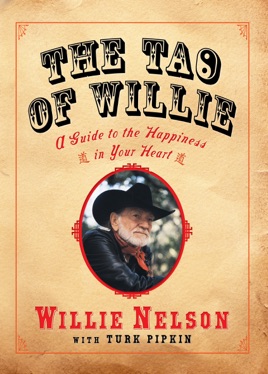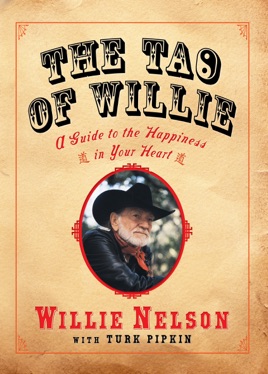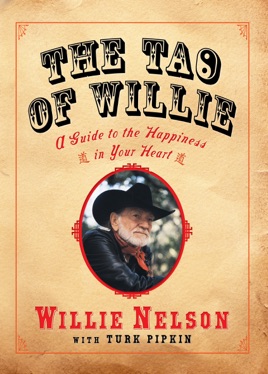 The Tao of Willie
A Guide to the Happiness in Your Heart
Publisher Description
Born in small-town Texas during the Great Depression, Willie Nelson was raised to believe in helping his neighbors and living without pretense. After many hardscrabble years as a poorly paid songwriter (often watching his work become a gold mine for other performers), Willie finally found his own voice—the gentle but unmistakably honest sound that has made him an American icon. Now the master of harmonization has created a guide to finding harmony in everyday life. Featuring vignettes from each chapter of his seventy-plus years (along with plenty of his favorite jokes), The Tao of Willie captures his views on money, love, war, religion, cowboys, and other essential Willie topics.
Loosely based on the principles of the Chinese philosophy of the Tao Te Cheng, which Willie has admired and followed for much of his adult life, this inspiring and entertaining collection of "Willie wisdom" takes us from his roadhouse days, when he united redneck rockers with straitlaced country music fans, to the mega-sized benefit concerts and environmentalism that define his boundless heart. In the spirit of his fellow Texan Harvey Penick's Little Red Book, Willie's timeless insights sparkle with clarity: It's like having a one-on-one conversation with the sage himself.
PUBLISHERS WEEKLY
In his third book, American icon Nelson mingles stories, jokes and adages with a collection of "lessons" he has learned "in this life." Loosely basing his book on the philosophical text of the Tao Te Ching, Nelson advocates incorporating into one's life many of the teachings of that ancient work, such as meditation and the belief that all things are interconnected. But while the Tao may inspire this book, Nelson's charming, often humorous tales of his Texas childhood, cowboy lifestyle, and famous and interesting friends make the "mysteries of life" not all that mysterious. Indeed, with chapter titles like "The Golden Rule" and "Don't Think No Negative Thoughts," the book is rooted as much in down-home common sense as it is in mystical philosophy. Nelson also shares his liberal views on subjects like marijuana ("I'll support a war on drugs, but not a war on flowers or herbs"), the environment ("Biodiesel reduces carbon dioxide emissions up to eighty percent") and war ("I believe in peace"). Whatever his message, the "Red-Headed Stranger" conveys his thoughts in the same friendly, endearing manner that has made his songs part of the fabric of American life. (On sale May 9)
The Tao of Willie
Truly insightful and inspiring. I feel like I have made a new friend.

Terry Sawchuk
The Tao of Willie
Bought this book a couple of years ago because it was on sale and small and easy to carry on a trip. To my surprise on our road trip I found that everyone in the car loved Willie. My 70 year old husband and my 10 year old grandson laughed all the way home. Now I have loaned it to my 90 year old mother (she loved it) and my 30 year daughter laughed her way through it too. I am getting ready to go on another trip. I think I will take it with us again or buy one of Willie's other books for my iPad. You will love his down to earth stories and just plain common sense.
More Books by Willie Nelson & Turk Pipkin
See All