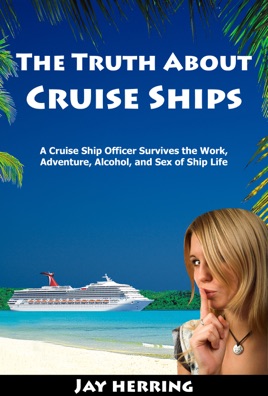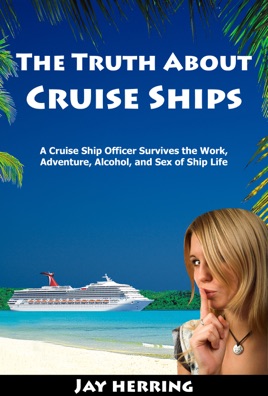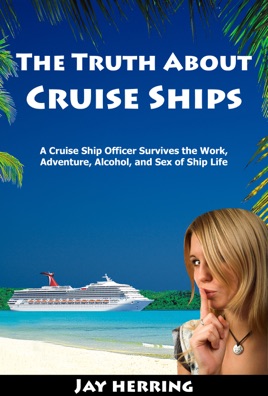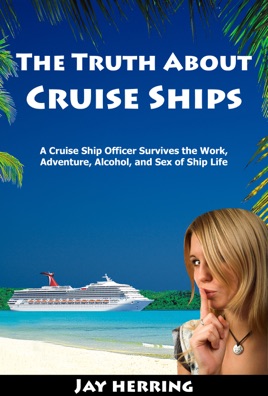 The Truth About Cruise Ships
A Cruise Ship Officer Survives the Work, Adventure, Alcohol, and Sex of Ship Life
Publisher Description
This is a behind-the-scenes look at cruise ships in a way that's never been done before. Some of the stories are shocking, some are enlightening, but most are just laugh-out-loud entertaining. This tour behind those "Crew Only" doors will reveal:

- How romance on a cruise ship is unlike anywhere else
- The insane things passengers do
- Why alcohol is mandatory at sea
- How nude cruises compare to Christian cruises
- What happens when things go horribly wrong at sea

Jay Herring was an American senior officer and one of the few who had physical access to the entire ship. He worked with every department and every senior officer, including the captain. His wife worked in the casino, and combined they worked for Carnival Cruise Lines for 10 years and sailed on over 503 cruises.

If you've ever wondered what happens below deck on a cruise ship, then get ready to laugh through an experience unlike any other!
Interesting BUT...
I wouldn't take this as a true-to-life account of what it's like to work on a cruise ship. I'm not saying that the book is fiction... Just that only a very tiny percentage of cruise ship employees have the kind of schedule & freedom that the author has. Most cruise ship employees work 10+ hours a day and don't get to sleep in whenever they feel like it. That having been said, it was a good book and very interesting. The price is maybe a little high, but it was a good read.
The Truth About Cruise Ships
a fun read that told a three time "Mariner" a lot about life on board that I suspected, but didn't know for sure.

I love a drink or two -- or even three, but, WOW, does working on a cruise ship really cause alcoholism?!?!?!

...and I love a roll in the hay too. I wonder if the author is true to his wife considering his non-stop on-board adventures.
Truth about cruise ships
Excellent book if you want to find out what really goes on behind the scenes of the cruise you take! It really opens your eyes what it takes to make a ship run. It's not always fun and games for the crew. the Loveboat show was such a farce. I can't imagine that anyone leaves their jobs without an STD or the disease of Alcoholism! Jay,you are extremely lucky. I don't think JB was - he either has alcoholic cirrhosis or is dead by now. Maybe he found A.A.?? I would recommend this book to anyone who has taken a cruise before, as it was sooooooo interesting!