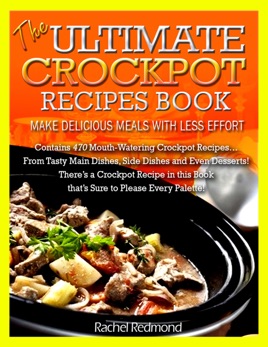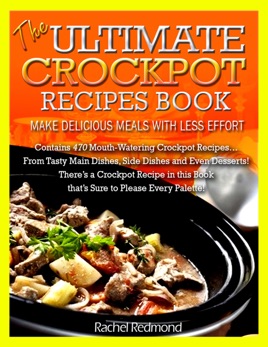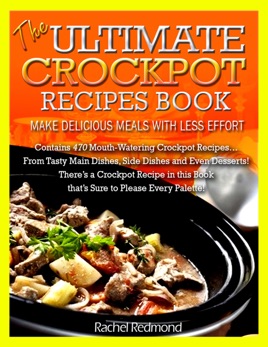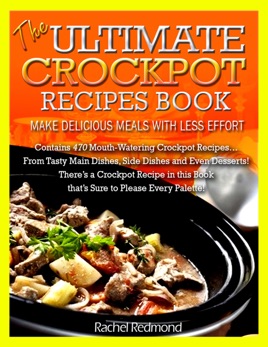 The Ultimate Crockpot Recipes Book: Make Delicious Meals With Less Effort
Publisher Description
A lot of you have at least one of these efficient and time saving appliances hidden away somewhere in your kitchen collecting dust. You probably thought that the crock pot was just for making soups or stews…Well guess what, you can make delicious meals your family will love with less effort using a crock pot.

If your life is as busy as most people, you know that there are many times when you just don't feel like cooking a dinner in the evening. So your family either ends up eating fast food more than they should or you throw together a meal that is less than tasty…You need a solution to this problem, and the answer is the crock pot.

With the crock pot, you can prepare the basis for your meal in the morning and then when you come home from work, all you need to do is prepare a side dish and you will have a great meal for the family to sit down to.

This book is jam-packed with 470 of the best crock pot recipes. You will find tasty main dishes, side dishes and even deserts that can be prepared in your crock pot.

How would you like to come home this evening to a dinner of Chinese Pepper Steak? Or, how about Autumn Pork Chops, Jambalaya, or Fiesta Chicken? Maybe a Beef Casserole or Ham and Scalloped Potatoes would satisfy the taste buds.

Whatever your family's tastes, you're sure to find a crock pot recipe in this book to help you make the perfect meal today.
More Books by Rachel Redmond
See All