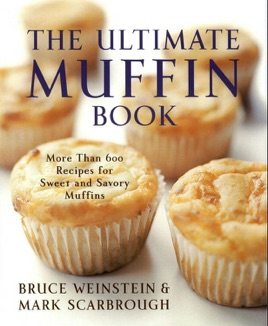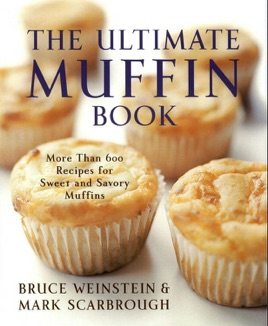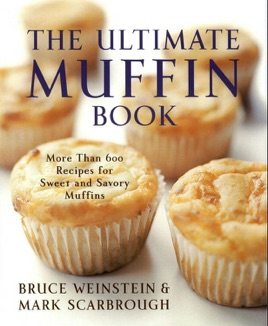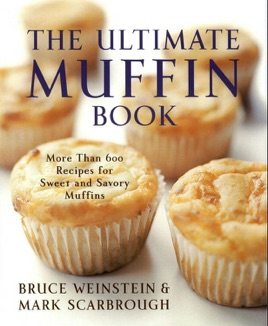 The Ultimate Muffin Book
More Than 600 Recipes for Sweet and Savory Muffins
Publisher Description
What's quick, easy, and sure to bring on the smiles? Muffins, of course! For recipes that are sweet, savory, or just over the top, look no further than The Ultimate Muffin Book. From classics like Berry and Corn Muffins to new favorites like Margarita and savory Quiche Lorraine Muffins, Bruce Weinstein and Mark Scarbrough once again take an American fun-food classic to new heights by offering more than 600 recipes and variations for absolutely every muffin imaginable. Peanut Butter Chocolate Chip, anyone? Or luscious Hazelnut? Or what about Pizza Muffins for kids of all ages? Low-fat, nonfat, gluten-free, dense, and decadent -- they're all here, as well as baking tips, an ingredients guide, and a witty history of how the muffin came to be an American institution. Muffins. Is there a better way to make everyone in your life smile?
PUBLISHERS WEEKLY
The talented team behind the Ultimate cookbook series (The Ultimate Shrimp Book; The Ultimate Brownie Book; etc.) brings its ebullient creativity to this very American quick bread, explaining muffins' origins and providing many tips on technique, ingredients and equipment. They also include a source guide and an extremely helpful list of recipes by ingredient (e.g., all muffins with chocolate). The authors present their 101 master muffin recipes alphabetically Almond through Zucchini and offer several variations for each. Recognizing the recent "cupcakeization" of muffins, Weinstein and Scarbrough offer quite a few light and/or savory selections, such as Low-Fat Banana or Green Onion Parmesan. But there is no denying their sweet tooth, as witnessed by Coffeecake and Marmalade Muffins for breakfast, or Fudge, Macaroon, and Pineapple Upside-Down Muffins for dessert. Those on special diets will relish the selection of dairy- and gluten-free muffins, and for holidays, cooks might consider Haroseth, Fruitcake or Sweet Potato Casserole Muffins. Some of the ingredient combinations veer into the questionable (e.g., frankfurter-laden Corn Dog Muffins, Strawberry Black Pepper Muffins, or Duck Confit Quiche Muffins). Still, it's hard to resist the authors' user-friendly instructions, punchy head notes, clever suggestions and enthusiasm for their subject. Photos not seen by PW.
Sample Download A Waste
Sample doesn't let you see the numerous muffins that can be made; not asking to see recipes but it would be nice to see what creations can be made…Debating on purchasing...
More Books by Bruce Weinstein & Mark Scarbrough
See All