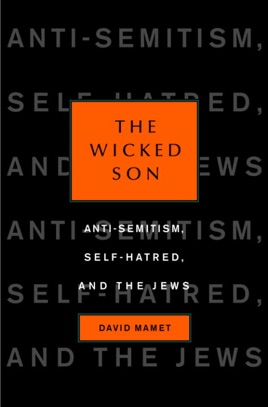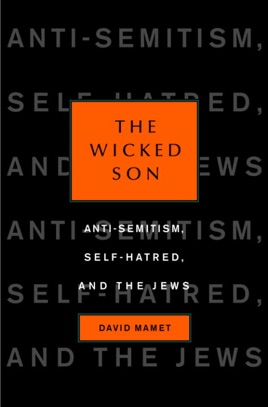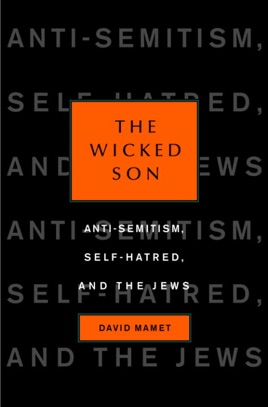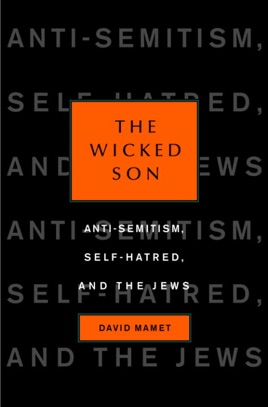 The Wicked Son
Anti-Semitism, Self-hatred, and the Jews
Publisher Description
Part of the Jewish Encounter series

As might be expected from this fiercely provocative writer, David Mamet's interest in anti-Semitism is not limited to the modern face of an ancient hatred but encompasses as well the ways in which many Jews have themselves internalized that hatred. Using the metaphor of the Wicked Son at the Passover seder—the child who asks, "What does this story mean to you?"—Mamet confronts what he sees as an insidious predilection among some Jews to seek truth and meaning anywhere—in other religions, in political movements, in mindless entertainment—but in Judaism itself. At the same time, he explores the ways in which the Jewish tradition has long been and still remains the Wicked Son in the eyes of the world.

Written with the searing honesty and verbal brilliance that is the hallmark of Mamet's work, The Wicked Son is a scathing look at one of the most destructive and tenacious forces in contemporary life, a powerfully thought-provoking and important book.
PUBLISHERS WEEKLY
The world hates the Jews. The world always has and will continue to do so." So says celebrated playwright and novelist Mamet in this new entry in the Jewish Encounters series, as he sets his sights on both anti-Semites and apostate Jews, whom he refers to as "the Wicked Sons." Mamet marshals his passion and mastery of language to argue that only religious observance is an authentic, non-self-hating expression of Judaism. Organizing that argument coherently, however, doesn't seem to be a priority, as he moves from discussions of the State of Israel to excoriations of assimilated Jews and contemporary culture and back with no apparent order. The tone is that of the condescending expert: alternately Talmudic scholar, academic, psychoanalyst and anthropologist. But nowhere is Mamet's expertise proven; he provides no source materials to back up his pronouncements on everything from Santa Claus to gun control to religious observance. The implication of this bombastic text seems to be that anyone who disagrees is a coward, an anti-Semite or a self-hating Jew.
Insightful and Compelling
The "Wicked Son" is not just a thoughtful analysis of anti-Semitism. It's an insightful exploration of group dynamics.